Description
Thanks for signing up for the Business Continuity Planning workshop dated on 20 March 2020 at SouthWest CDC (JTC Summit).
Please be informed that the new venue has been changed to:
Singapore Manufacturing Federation (SMF) Building
SMF Auditorium (Level 2)
2985 Jalan Bukit Merah, Singapore 159457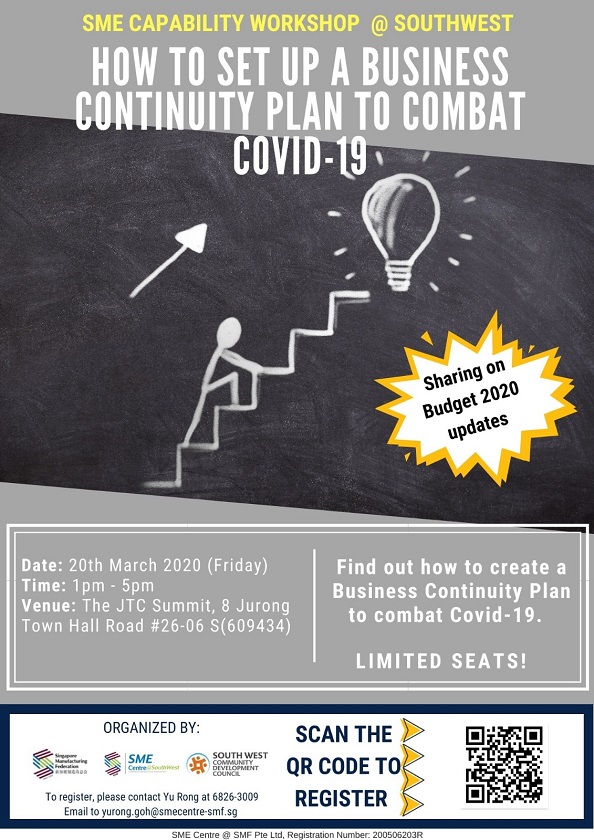 Terms and Conditions
1. The workshop is subject to change and all final decisions are at the sole discretion of the
organiser.
2. The organiser reserves the right, in its sole discretion, to limit or deny access to any
company or individual.
3. The workshop is open to local SMEs, subject to the sole discretion of the organiser.
4. All registration will be given on a first-come-first-serve basis.
5. Prior registration is strongly encouraged as a walk-in on the workshop day may not be
entertained.