Description
** This event has ended and will no longer accept registrations.
** This event has ended and will no longer accept registrations.
** This event has ended and will no longer accept registrations.
** This event has ended and will no longer accept registrations.
** This event has ended and will no longer accept registrations.


---
We're Looking For People Who Are Serious About Living The Internet Lifestyle…
Especially If You Have No I.T. Knowledge, No Products To Sell, No Sales Background, And Want To Quit Your Job Someday!

Asia's Most Powerful Internet Marketing Program Is Back & It Has Been Turbo-Charged To Transform Complete Beginners Into Real Internet Marketers…
---
Who is Fabian Lim?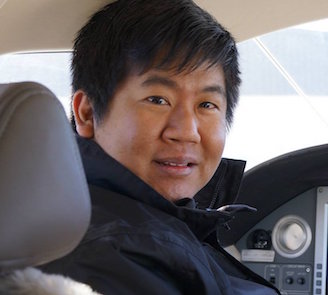 Fabian is currently Founder & Group CEO of PageAdvisor.com, Southeast Asia's first real-time mobile e-auction platform for consumers to hire local services, and Director of ClickEvents.com.sg Pte Ltd.
Previously a manager with global management consultancy, Deloitte, Fabian turned full-time internet marketer in 2003.
Having personally trained over 7,000 graduates in his popular internet marketing training programs in Singapore, Malaysia, Indonesia, Vietnam and Japan, Fabian has mastered the art of teaching COMPLETE NEWBIES and SEASONED MARKETERS alike how to start an online business from the comfort of their home.
In the last 7 years, Fabian Lim has helped at least one of his students achieve the dream of becoming an Internet millionaire. In addition, he has helped countless of ordinary people achieve consistent five-figure monthly incomeon the internet while working from home.
Fabian also owns and operates numerous online and offline businesses in the following areas: Events management, internet marketing consultancy, wealth education, keyword software & stock trading system development.Fabian has been extensively featured in top news media & publications like: The Sunday Times, Business Times, Channel News Asia, Straits Times Razor TV, The Star, New Straits Times, Sin Chew Daily, Wan Pao, Omy.sg, My Paper, UWeekly, The Peak Magazine, Exquisite Magazine, Utusan, Faces Magazine, NTV7 & 8TV.
Fabian's expertise include Pay-Per-Click Advertising, Search Engine Optimization, Usability Analysis, Web Analytics, Online Campaign Management and Affiliate Marketing Strategy.
Though ClickMedia Pte Ltd, a specialized internet marketing consultancy he founded in 2008, with offices inSingapore, Malaysia, Indonesia and USA, Fabian has advised clients in the area of internet marketing, including multi-national companies and public sector organizations such as IE Singapore, Singapore Polytechnic, Sennheiser, Management Development Institute of Singapore, LunchActually, GPBatteries, Kurnia Insurance, IOI and many others.
---
From the Macbook Pro of Fabian Lim, Director, ClickEvents.com.sg Pte Ltd,
Dear friend,
Till date I have helped thousands around Asia live the internet life…
A life where you are
no longer limited by your finances
(salary cap) … a life where you are
no longer limited by your time
(working overtime) … a life where you are
no longer limited by your location
(reporting to an office).
And now I want to offer this same invitation to you!
Because in a moment I'm going to share with you a simple yet highly profitable internet system. This same system transformed the lives of over 7,000 former "employees" into successful internet entrepreneurs (and a number of internet millionaires).
Imagine, never having to…
Worry about small details like skipping lunch to save a few dollars,
Cheating 15 mins on your parking coupons, OR
Queuing for hours just to receive a lousy free hamper from your favourite shopping mall.
Instead you could be
controlling your hours
(when YOU want to work, how often YOU want to work)
and your wages
(1 website, 2 websites, 3 websites or more, it's totally up to you how much you want to earn).
So when I say that you can have a better lifestyle… I mean Every. Single. Word.
Here's how...
I Have Gift-Wrapped My 10 Years Of Strategies
And I Want To Hand Them Over To You...

The Same Strategies I Used To Build My 6 Companies Including Southeast Asia's First Real-Time Mobile e-Auction Platform

Look, I've been in this industry for over 10 years and throughout that time... I've tested almost every internet marketing strategy you can find and think of.
But here's where it gets better…
Over the years through constant testing and feedback, I created a unique and fool-proof internet system.
A system I call
Real Internet Secrets
.
But creating the system wasn't enough, I needed to make sure my system works...
Personally, I believe that
the only way to certify a system works… is to repeatedly create success stories.
So during these 10 years...
I've been taking complete internet beginners, teach them the system and watch them build their online business and income. (which I have now successfully achieved for over 7,000 of my students in Singapore, Malaysia, Indonesia and Vietnam to name a few places in Asia)
In fact, here's a small taste of what you can do with my Real Internet Secrets:
How to sell online without a product or service.

Most people stop themselves from getting started on the internet because they have "nothing to sell". My system will show you where to find a treasure chest of services that are in red hot demand so you have no excuse not to get started (No, I'm not talking about products from ebay or qoo10)



Follow a proven plan to generate the income you want online

– this is why many of my students have left their jobs and they've never looked back



Learn to leverage on the Virtual Real Estate

- unlike owning a physical property where you have to make huge down payments, this is possibly the cheapest "property" you could ever own and rent out



Choose from 3 different profit models to earn a living

– you can do this anywhere in the world, all you need is your laptop and an internet connection and you're good to go



And much more…


But don't just take my word for it...

Here's a sample of what some of my past students have experienced and achieved for themselves:

Former Singapore Airlines Stewardess Turned Full-Time Internet Entrepreneur


Andrew Koh Sharing his Success and Experience as a New Internet Entrepreneur


I could go on and on about my success stories but I think you get the picture. My strategies CAN transform your life and give you the lifestyle you've never even dreamed of.

The only real question to ask yourself is this…


Are You Serious About Getting A Better Life?
As you continue to read, you'll begin to understand why my workshop has repeatedly produce success stories one after another.
It's hardly surprising as…
I've given each one of them a battle-tested internet system.
But for the system to work, they (and you) first need to have an ACCEPTANCE mindset.
You need to accept the system as it is. I've had people come up to me, comparing my system to things they read on the internet. Some even compared my Real Internet Secrets to the strategies of other internet marketing programs.
My response?
Find out WHO you're learning from... I have over 10 years of continuous success stories and my proven system to speak for me.
But the system alone is incomplete.
You must have INTEREST in wanting to learn how to achieve the internet lifestyle. Because I have created a system but if I handed you the manual and you're not interested to read the instructions… there's nothing I can do.
Which brings me to the most important quality for success. APPLICATION.
You must agree to put everything you learn to practice, get help if you're unsure, and keep applying till you reach your goals.
If you can follow these simple steps and deep down inside, y
ou know you want this internet lifestyle
… then I'll like to invite you for my upcoming Real Internet Secrets Workshop.
This is the same basic workshop that every single one of my successful students first started out in. And I would like you to have the same opportunity they had.
It is
3 full hours of content-packed internet marketing strategies designed to help complete beginners learn how to get started
. And start making money online.
Here's a fraction of what you'll learn in the workshop:
My 3-Steps Internet Success Model you can copy and paste in your internet entrepreneurial journey

(if you can't remember everything you'll learn at the workshop, at least remember these 3 steps as they'll make an instant impact in the way you view the internet)



The Professional Website Building Tools my students and I use to build multiple online businesses

– with the internet today, you don't need to take up courses on Java, HTML, and all the other fanciful technical terms. You want a profit-generating website and we'll show you the exact tools to use



Where to find an entire directory of highly in-demand products and services people are frantically queuing up to buy from

(perfect if you don't have a service, a product, a brick-and-mortar store or anything to sell)



How to search, find and tap on the little-known income opportunities that are hidden away on the internet

(this is why the right internet skills are more important than learning a lot of skills)



The most important marketing principle you need to know if you ever hoped of succeeding in your online business

(this same principle has been endorsed and used by thousands of successful internet entrepreneurs around the world)



How to take advantage of the 2 BIGGEST TRAFFIC GIANTS to promote your online business

and send truckloads of qualified prospects and customers to your website



How to make use of the buying nature of internet users and turn them into repeat customers

(people who will buy from you again and again)
The list goes on but most importantly…

Now that you know what my workshop can do for you, the big question that remains is…


Are You Ready To Invest 3 Hours & Make This Difference In Your Life?
You get to tap on my 10 years of internet marketing experience (leapfrogging through my years of trial and error) to learn my Real Internet Secrets system. The same system that has transformed the lives of thousands of my students…
And I want it to do the same for you.
In fact,
I'm willing to go out on a limp here and guarantee that before the 3 hours are up, you'll be stuffed with so many new ideas and possibilities you can't wait to try them all out.
So if you want to learn a tested and proven internet strategy that has helped thousands before you quit their jobs… and live the life they've always dreamed of…
This could be the most important workshop you ever attend!
This could be the turning point in your life!
This could be the silver lining or the golden opportunity you've been waiting for!
So register your seats right not while this knowledge is still fresh on your mind. Because our room can only hold a maximum of 50 persons and last I checked… they are filling up fast.
I wish you the very best and every success,
Director of ClickEvents
P.S. Seats are limited, claim your FREE seat now by clicking on the Green Register button!
P.P.S. As someone doing your best to provide your family with a decent standard of living and trying to survive in today's harsh economic climate… can you afford NOT to learn these internet secrets?
This is your opportunity to have a fighting chance. I don't want you missing out on it. Who knows when the next one will pass by.
Confirm and register your seat(s) right now.


The Secret is Simple:
20% of Your Action Creates 80% of Your Results
The first video below was taken over five years ago. Jian Yong had just completed my internet marketing training one month prior.
At that time, Jian Yong was a hard-working swimming instructor but was broke and had no money. But after learning from me how to build a successful internet business, he managed to transform from being broke into becoming an internet millionaire in just three short years!
Jian Yong's Starting Point After Attending the Program
His Current Lifestyle Now as an Owner of 10 Internet Businesses
Jian Yong is NOT alone in this internet entrepreneurship journey...
I know personally thousands of other individuals who with amazing speed and unbelievable ease have used their free time to create profit-generating online machines that operate at full tilt 24/7, even though they only work half as much (or even less) than they used to.
Register now to discover how you can become part of this group!
Bonus: Thank you for reading to the end --> FREE FB Marketing Training available upon registration!