Multiple Dates
How To Tell If Your Company Culture Is Good or Bad? And What To Do About it
Description
Company culture has been a buzzword off late, but funnily, many still think that having a great company culture is all about the perks, the bean bags, and that fancy coffee machine. Is that really so?
The term 'company culture' is such an ambiguous thing that many struggle to explain, let alone improve. So, how do you tell if you have a good or bad company culture? What else could there be to culture if it's more than just perks? Is it about how people treat each other? Or about business results? This talk is meant to break that down for you.
If you want to find out how to accurately and objectively tell if your company culture is good or bad, then this 2-hour talk is put together for you. Culture Consultant Janet Lee will guide you to answer this question. She will also introduce the 4 keys to build a strong company culture that will yield an engaged workforce and business results.
We will cover:

What makes a company culture good?

4 building blocks of company culture

The Leader's Role in creating good culture

How To Get Buy-in And Behaviour Change
Speaker's Profile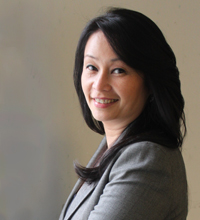 Janet Lee
Founder, CEO and Lead Culture Consultant, Experiential Trainer & Coach
Ninety Five Percent Sdn. Bhd.
Award winning advertising maven of 20 years, Janet Lee has since ventured into pioneering the field of corporate culture consultancy.
Janet's unique background in both advertising and people development makes her a valuable asset to leaders who want to evoke greater engagement from their employees.
As the lead consultant and performance coach, Janet works closely with CEOs, HODs and other leaders in the area of conceptualizing and installing company cultures; to gain clarity in purpose and focus, developing mastery of self, relationship and in business. In the course of working closely with the leaders, she helps unearth actionable insights on key focus areas of change that would yield the greatest impact in the shortest amount of time.
As one of the first Malaysians to be a certified trainer of the UK-based Barrett Values Centre, she continues to help shine light on the blind spots that are causing cultural entropy and provide insights on creating a highly attractive and profitable company culture.
She is also a Certified Master Performance Coach and NASAGA Learning Game Design Practitioner.
Janet has also designed and delivered 95%'s signature programmes that boost performance through increased self awareness and coaching. These programmes include The Power of Me, Shine, Fasttrack, and From Me To We. She has trained professionals from various industries including the Oil & Gas, Finance, Insurance, Hotel, and Retail industries in the area of business and brand strategy, idea generation, copywriting and presentation skills.
The list of companies that she has worked with include Zico Law, OCBC Bank, Auto Bavaria, Affin Hwang Capital, Malaysian Reinsurance Berhad, MDeC (Multimedia Development Corporation), Cyberview Sdn Bhd, UM Specialist Centre, Publicis Malaysia and Jakarta, The TBWA Group, FCB Malaysia, Naga DDB Tribal, Seven Sunday Films Jakarta and more. Her clients appreciate the bespoke approach and commitment to ensure that every programme achieves its objectives.
As a pioneer and passionate advocate in the field of corporate culture, she has been invited to speak at leadership conferences for YTL Corporation, Dairy Farm, Malaysia Property Inc, Colgate Palmolive, Malaysian CMO Conference and Incitement. She has also been featured numerous times on BFM and Malaysia SME.