Description
Hi there,

Would you agree it is important to manage our investment portfolio with strong investment knowledge and knowledge of behavioral finance?
Most investors are unable to clearly define what is an investment grade stock and rely on the professionals. Stop paying exorbitant fees to the professionals and learn how to use free resources to pick out investment grade stocks.
Join us in this seminar where our Trainer Jay Chia will share with you on how to make use of free online tools to make better investment decisions.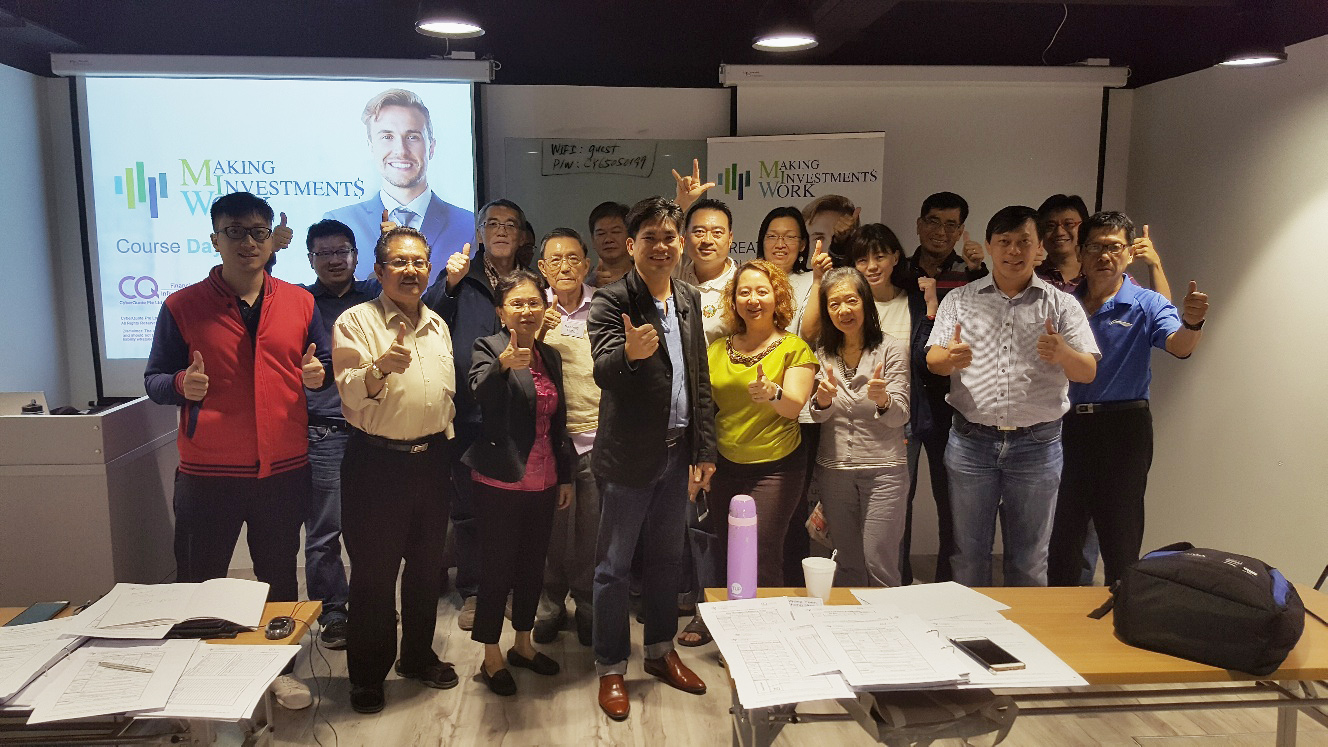 FREE 2hr Workshop Outline

How do I make my money work for me and to manage wealth

Using passive income to grow wealth

Types of Investors and their psychology

How to handle losses and manage your risk

Learn the formula to success and the steps to achieve it


Testimonials from attendees:
"More proficient in advising client on investment planning. Understanding clients and dialogue with clients who has an existing stock portfolio. Add value to my existing clients.
- Roger Lee, Managing Partner, IPP Financial Advisors

"Even if you are not technically inclined in mastering the techniques and skills, the knowledge enables you to know how you can communicate to your broker based on common understanding to achieve your objective."
-Lay Lan, MIW attendee


Please register early as seats are limited! Jay can't wait to share with you his investment system and help you achieve financial freedom.


About Jay Chia: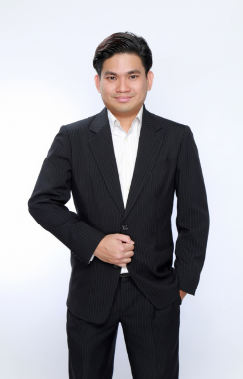 With more than 10 years of experience, Jay Chia is a dual-licensed Trading Representative and Financial Advisor with one of Singapore's leading financial institutions and holds a degree specialising in finance. Extremely passionate and highly approachable, Jay loves to share and discuss his knowledge so as to educate his clients and the community. He is a well sought-after financial trainer and has conducted numerous trainings around the South-East Asian region including Singapore and Malaysia to thousands of individuals.

---
Disclaimer
The contents of this document, including the terms and conditions, are subject to change and may be modified, deleted or replaced from time to time and at any time at the sole and absolute discretion of CyberQuote Pte Ltd ("CPL"). CPL accepts no responsibility for the results of any actions taken by students after attending our courses, nor for the accuracy or completeness of any material contained herein. Information on courses or any other arrangement for courses, including fees, staffing and class sizes are an expression of CPL's intentions only and do not constitute a firm offer or undertaking to you. CPL reserves the right to discontinue or vary courses without notice and to impose limitations on enrolment in any course. Opinions and projections reflect our opinion as of the date of the analysis and are subject to change without notice. Investors should make their own investment and trading decision based on their own final analysis. All forms of investments carry risks, including the risk of losing all of the invested amount. Such activities may not be suitable for everyone.Past performance is not indicative of future results.
Copyright © 2019 CyberQuote Pte Ltd. All rights reserved. No part of this publication may be reproduced, stored, transmitted in any form of by any means without CyberQuote Pte Ltd's prior written consent.