Human Library on Mental Wellness. Hear from common folks, everyday Singaporeans on how they upkeep their mental health and spread joy.
About this event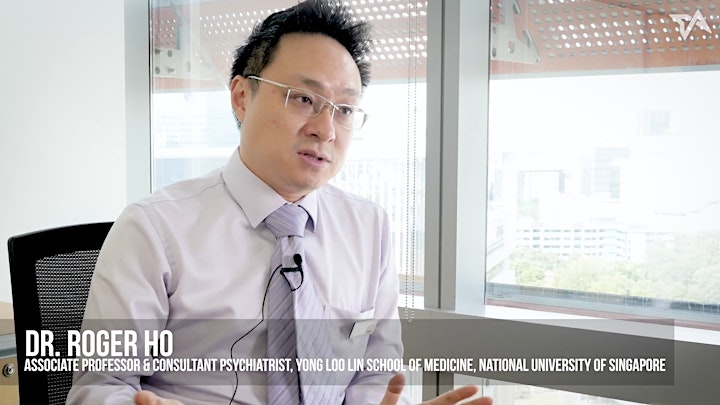 PAY AS YOU WISH. Registration needed for entry: www.techtarik.com
OPEN TO ALL. In conjunction with World Suicide Prevention Day and International Day of Peace, TECH TARIK continues with a deep dive into mental wellness through a Human Library, as a beautiful continuation of our previous panel segment. Happening this Saturday (21 Sep) at the unique ecovillage at Yishun/Khatib called Kampung Kampus. Here's the quicklink to share with your friends, families or colleagues: www.techtarik.com You may also follow us on social media: www.bit.ly/humanlibrarymentalFB
KEYNOTE. We'll be starting off our Human Library with our keynote speaker: Dr Roger Ho, an Associate Professor of the Yong Loo Lin School of Medicine, NUS. He is also a Senior Consultant Psychiatrist at NUH. His clinical and research interests include major psychiatric disorders and psychiatric aspects of medical illnesses. A specific area of interest is psychopharmacology and animal studies. He will be sharing insights from research point-of-view and inject his personal observation. (http://nusmedicine.nus.edu.sg/pcm/faculty-staff/expert-team-physicians-psychologist/roger-ho/)
We're blessed to have the following Human Books:
[1] Mother of 1/ Housewife/ Family bedrock/ Saleswoman in demanding industry
[2] Educator/ Role-model/ Husband/ Breadwinner
[3] Educator/ Nature-enthusiast / Daughter/ Ex-undergraduate
[4] Engineer/ Mental supporter/ Ex-undergraduate
[5] Counsellor/ Advocate
[6] Youth leader/ Start-up founder
[7] Young entrepreneur/ Youth activist
More Human Books coming soon…
This Human Library experience is curated to channel honest conversation and unpack further discussions from the panel segment. Participants get to meet amazing Human Books from all walks of life to discuss mental wellness as practiced at different levels. Each Human Book carries different status: mother, teacher, moral role model, technologist, ex-undergraduate, young working adult, husbands and more. Get into insightful intimate discussion on mental wellness as you're accompanied with brunch and a cuppa of hot teh tarik.
POTLUCK. We encourage those who come to bring finger food, pastry, snacks or drinks. In the spirit of inclusiveness, bring along halal and/or plant-based ones. On sustainability, you may bring along your own water bottle, fork and spoon. We do have cups and glasses that you can use at our venue.
Pay As You Wish. Contributions collected helps offset our cost of brunch, beverage and rental fee of the venue. Registration needed for entry.
Beyond PayPal and credit cards, we also accept contributions through bank transfer to POSB 056-92764-6 or PayNow and PayLah to 87558790. Kindly send us proof of transfer by WhatsApp or email to jonta@groundupinnovation.org
FAQs
1. I am new to mental health matters. Would I be able to understand what would be shared?
Those who would be sharing their knowledge and experience have been encouraged to explain any technical terms they use (if any) such that non-technical citizens who are not familiar with the sector could understand the key message being delivered. Based on previous sessions, those coming from outside sectors have added valuable insights and contributed much to the discourse. So, you'll definitely qualify!
2. I blog a lot. Do you allow journalists, writers and bloggers to attend and write about the session?
For Human Library, we don't follow Chatham House rules in full, where anonymity is valued. We value authenticity more. Everyone comes in first and foremost as a citizen and we believe that you have the right to share what you experience truthfully and responsibly. If you come across a good insight and would like to mention it in your writings, it would be nice to also credit and acknowledge the source/contributor :)
3. Will there be another Human Library session on Mental Health?
Each Human Library only happens once in terms of content, format and tools, because curation for each is optimised for relevance to the topic. Each has a different focus and theme, and hence would attract different stakeholders, enthusiasts and advocates. Our previous Human Library was on Social Entrepreneurship.
4. What are my transport/parking options for getting to and from the event?
Kampung Kampus is within walking distance from Khatib MRT and ORTO. If you're driving, you may park at the nearby open-air carpark or at the parking lots in buildings around the Kampung Kampus. And yes, there are multiple food options around.
5. Will there be food and refreshment provided at venue?
As shared above, we're keeping our operations lean for TECH TARIK, we're providing simple brunch and teh tarik, and adopting potluck format. However, if you would like to sponsor food, snacks and/or drinks, we're happy to share your gesture of generosity with those present and our community too. You can email support@groundupinnovation.org if keen :)
6. What if I can't come but would like to support? What is Community Guilding?
Even if you can't attend the Human Library, you may contribute through Community Guilding and participate in collective Giving and Building. Beyond helping innovators, we fundraise for ground-up initiatives and support projects around Singapore, as well as tree planting initiatives in Thailand and Indonesia, including the further development of a community innovation lab in 2020 where you too can also start building the ideas you always had in mind while giving back to society and the environment, in line with the 2030 UN Sustainable Development Goals.
Since 2016, our funds and resources have gone into supporting the 26,000sqm Kampung Kampus (Singapore's first ecovillage campus by Ground-Up Initiative), provision of educational programmes to disadvantaged children at LIFE (Literacy Initiative For Equity) and Fei Yue Family Service Centre, corporate CSR experiences with HP and APSN (Association for Persons with Special Needs), family bonding activities at the Istana with Science Centre, global conservation efforts by World Wildlife Fund, climate change advocacy efforts by Climate Conversations, tree planting and afforestation efforts by IUVA Global in Indonesia and Uthai Thani in Thailand and many more.
Every little bit goes a long way towards achieving our vision of "Everyone A Giver, Anyone A Builder". For sustainability and future growth of the communities and ecosystems we serve, we hope you could make a small contribution. A dollar a day goes a long way!
Organiser of Human Library 2019: Faces of Mental Wellness
MISSION: GROWING GROUNDED INNOVATORS with Nature, Technology and Community towards a more sustainable, resilient and co-creative Asia. Making communities the heart of Asia's innovation: support@groundupinnovation.org
Founded in 2016 as a social enterprise and after pioneering three different makerspaces, we continue to bridge communities and build relationships towards (1) inspiring reinvention leaders, (2) championing hands-on culture and welldoing, and (3) advancing STREAM (Science, Technology, Reading, Entrepreneurship, Arts and Mathematics).