Humans Behind Our Grandfathers' Stories| Read! Fest
Two OGS members share what drives the curiosity of the team and on the fascinating personalities they discover!
About this event
About the Programme/Event
Considering we are the only animal species that communicates through tales, storytelling is what makes us human. Known for highlighting the familiar yet overlooked, homegrown digital publisher Our Grandfather Story (OGS) has made telling stories its lifeblood. In this dialogue with two members of OGS, we uncover what drives the curiosity of the team, and what goes behind the fascinating personalities they discover.
About the Speakers
Cheah Wenqi
Passionate about pushing the boundaries between journalism and storytelling, Wenqi co-founded Our Grandfather Story (OGS) during her schooling days to share stories and perspectives of everyday Singaporeans with more people. As the current managing editor of OGS, she recognises the strength that authentic content has to amplify voices, start conversations and shift societal attitudes.
Amrit Kaur Jastol
Amrit joined Our Grandfather Story (OGS) as a video journalist where she has had the privilege to meet people from all walks of life and hear their stories. In all her work, she strives to translate the emotions behind these stories into video as a way to remind us — and herself — that we're all connected through our experiences in some ways after all. She continues to explore storytelling through animation in her current role as content producer and editor at O+ by OGS.
Title Tie-up
This programme is inspired by Keep Going:10 Ways to Stay Creative in Good Times and Bad, a featured title of Read! Fest 2021. Borrow the title here
For other programmes related to this title, visit go.gov.sg/goingcreative
For the full listing of Read! Fest programmes, visit go.gov.sg/readfest21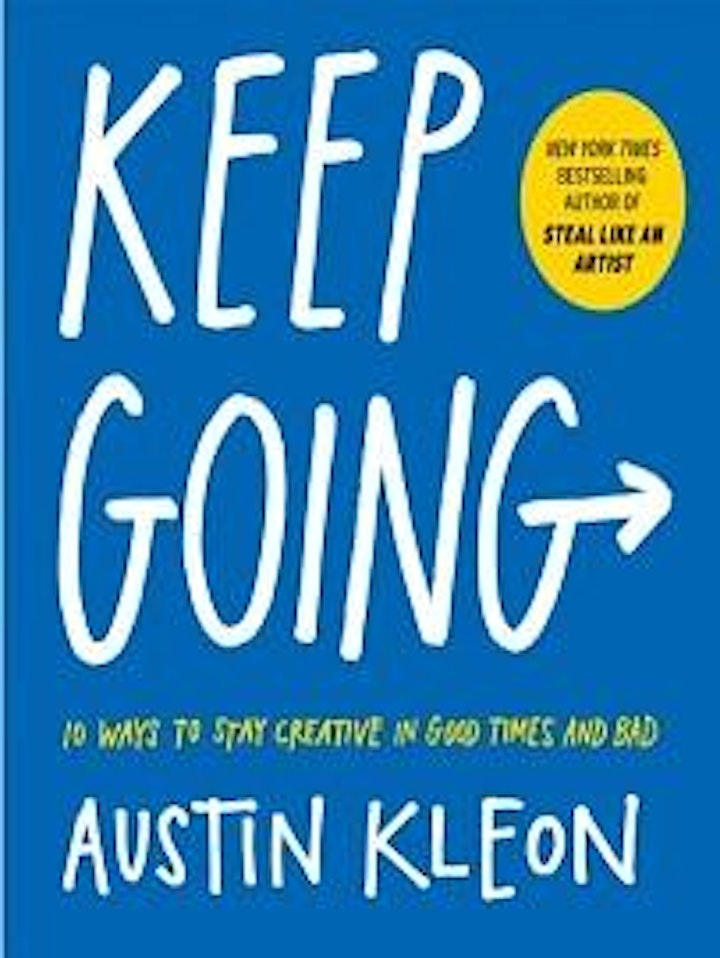 About Read! Fest 2021
Read! Fest 2021 invites you on a forward-looking journey of self-discovery. With the theme of Reboot, take a moment to re-examine and refresh your lenses on day-to-day aspects that shape our lives.
Anchored by 12 key books and topics, Read! Fest will host over 60 programmes – from talks by world-renowned authors to workshops and experiences – each curated to immerse you in a world of thoughtful ideas for our time.
From myths and minimalism to work and womanhood, stretch out to explore new worlds and perspectives. Where will you find yourself?
For more info, visit go.gov.sg/nrm-readfest21.
Online Programme/Event Administrative Information
This programme is conducted entirely online. You may access Zoom via the app or using a web browser.
Please ensure that you enter a valid email address as you will receive an email with the link to the online programme/event near the day of the programme/event.
The link of the programme should not be shared with others.
Do ensure you have a strong internet connection. Using your mobile data is not recommended.
The National Library Board, Singapore (NLB) reserves the right in its absolute discretion to disqualify or refuse admission to any registrant without any reason and notice.
Organiser of Humans Behind Our Grandfathers' Stories| Read! Fest
The National Library Board (NLB) manages a network of 27 public libraries, the National Library and the National Archives of Singapore. NLB promotes reading, learning and information literacy by providing a trusted, accessible and globally-connected library and information service through the National Library and a comprehensive network of Public Libraries.