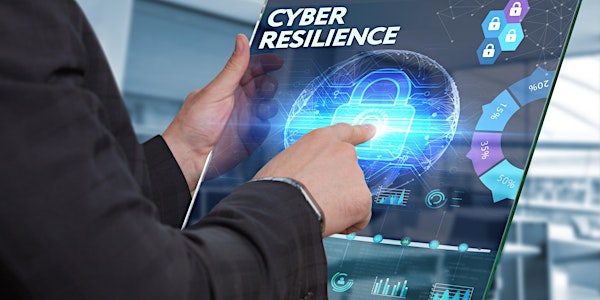 Hybrid Workspace 2.0:Adapting Singapore's Public Sector to Hybrid Workspace
Singapore Standard Time 8:55 AM-11:10 AM
When and where
Location
Mandarin Oriental Singapore 5 Raffles Ave, Singapore 039797 Singapore, 228230 Singapore
Refund Policy
Contact the organizer to request a refund.
About this event
Adopting a secure government-commercial cloud policy to fully utilise the capabilities to improve public sector resilience and foster innovation to better serve the people
When the pandemic struck in 2020, digitalisation of public services became essential to continue serving citizens while containing widespread transmission. This was in the forefront for the Singapore government.
This meant government agencies had to rapidly migrate large amounts of restricted government and citizen data to government-commercial cloud platforms where officials could access and share the data in a secure yet efficient manner.
Although remote operations are no longer the default mode of work as Singapore transits into the COVID-19 Resilience phase, returning entirely to offices is doubtful due to new variants. In the face of this uncertainty, staff are divided to alternate between working from offices and remotely, creating the present phenomenon of a hybrid work model.
And let's face it: hybrid workspace is the new norm! Employees enjoy working remotely as they have more freedom and control over their schedule in a workday. In fact, this mixed model is fast becoming a prerequisite to retaining staff or a must when recruiting new employees.
Organisations are looking to find ways to ensure staff access and productivity with greater emphasis on IT modernisation and cybersecurity.
Organisations have to ensure the safety of their hybrid cloud platforms as access to data is no longer from a secure local network or a designated device. Rather, employees are accessing systems from different networks using multiple personal devices.
Government agencies are similarly affected, making cybersecurity equally important as officers retrieve sensitive government and citizen data from external networks and devices on government-commercial cloud.
A robust system to ensure the security of data
Security is of paramount importance, especially access to platforms, systems and data. With bad actors becoming increasingly sophisticated in their methods, preventing cyberattacks from outside or within the organisation is a top priority. Agile, robust systems allow officials to change their location of work securely and quickly even with very short notice or in the face of a lockdown.
A simplified system to improve efficiency
Software applications, data storage and retrieval as well as communication between officials and citizens can be deployed on government-commercial cloud very easily, allowing agencies to be highly responsive to citizen needs. This simplified work experience helps alternating teams to increase productivity in hybrid workspaces and a VUCA environment.
A dedicated system to enhance IT modernisation
Appropriate IT modernisation delivers agile solutions with robust security and efficiency by solving the operational challenges of complex, disparate and siloed infrastructure. This allows officials to work smoothly and focus on their strategic deliverables rather than waste time and resources on dealing with system and IT inefficiencies.
OpenGov Asia is pleased to invite you to an exclusive OpenGov Breakfast Insight that aims to provide the latest information on the benefits of a cloud-based model to enjoy cost savings and operational efficiencies. This is a closed-door, invitation-only, interactive session with top public sector leaders from Singapore.
OpenGov Breakfast Insights are concise, to-the-point, strategic-level discussions designed to bring learning to the highest level! The unique proposition of an OpenGov Asia Breakfast Insight is the integration of cutting-edge insights from our expert speakers and interactive discussion among the participants.
This unique session will present the latest research and case studies on the main factors that will accelerate the hybrid cloud strategies to:
Accelerate the processes to improve data protection and security
Streamline operations for government agencies to improve efficiency
Enhance IT modernisation for smoother work experience
Advance in implementation and understanding of hybrid cloud cost structures
Create a robust hybrid cloud strategy and adoption plan that benefit the employees and citizens
Respond to citizen needs effectively and efficiently
Who Should Attend:
Chief Information Officers
Chief Technology Officers
Chief Transformation Officers
Directors and Heads of IT
Directors and Heads of IT Infrastructure
Directors and Heads of IT Transformation
Chief Information Security Officers
Directors and Heads of IT Innovation
Directors and Heads of Information Security
Directors and Heads of IT Architecture
Directors and Heads of Customer Experience
Chief Operating Officers