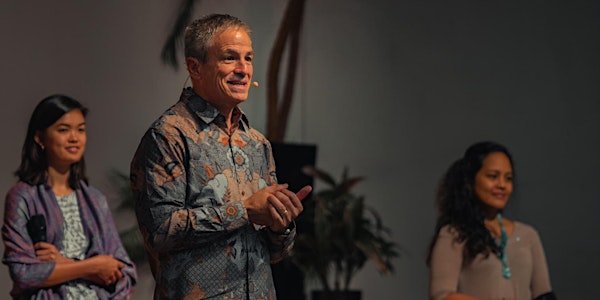 IBC On-site Worship Service: 20 Mar, 9:00am
We're excited to worship with you ON-SITE!
When and where
Location
International Baptist Church 81 King's Road Singapore, 266358 Singapore
About this event
This service is for vaccinated* worshippers.
As part of the Vaccination-Differentiated Safe Management Measures (VDS), you will be required to present your vaccination status on your TraceTogether app (not a screenshot) upon entry. For more information, please visit ibcs.org/updates.
Please take note of our Sunday worship service timings.
We will close the gates 10 minutes before the service starts to have ample time to check everyone in and usher you to your seats. Please come early.
Kindly have your Eventbrite ticket(s) and TraceTogether (TT) token or app ready as you check in. We will require TT for entry.
9:00am - gates open at 8:30am and close at 8:50am
11:30am - gates open at 11:00am and close at 11:20am
Both services will be live-streamed on all our streaming channels (Church Online, YouTube, Facebook).
Some friendly reminders for worshippers who are joining us on-site:
Please book conscientiously. Book only what you need. If your plans change for the weekend, remember to cancel your tickets so we can accommodate others.
Present your ticket/s at the gate. Upon booking, you will receive a confirmation email. Keep that handy for this coming Sunday.
Ensure that you have the TraceTogether app/token. This will be required for entry into the church premises.
All entry & exit will be at the King's Rd gate. It will open 30 minutes prior to the start of each service. Please come early to give enough time for our check-in process. Gates will close 10 minutes before the service starts to minimize movement in the Sanctuary.
There will be no parking at IBC. Please park at the nearby HDB estates.
Children's Sunday School (CSS) and the Nursery are currently unavailable. Parents, please make sure to book a ticket for each child who is coming with you. Children who are 12 years old and below, i.e. born in or after the year 2010, who are unvaccinated, may be exempted from VDS and can be included in a group of up to 5 persons for congregational and worship services as long as all the children in the group are from the same household. For more info on CSS, please go to ibcs.org/children.
Mask-on. All worshippers must wear a mask at all times. Young children are strongly encouraged to use a mask, as well.
There will be NO mingling before, during or after each service. 👋🏼 If you wish to have fellowship with others, we recommend that you invite some friends over to your home and worship with us online instead, via Church Online, YouTube, or Facebook.
If there's anything that we can help you with, please call our registration helpline, 6466-4911, Mondays to Thursdays, 10am-12pm or 2-4pm.
____________
*An individual is considered fully vaccinated if he/ she: 1) has received the appropriate regimen of World Health Organisation Emergency Use Listing (WHO EUL) vaccines and had his/her vaccination records ingested in MOH's national IT systems; 2) has recovered from COVID-19 within the last 180 days; OR 3) is a child who is 12 years old or below, i.e. born in or after the year 2009 (from 1 March 2022, the concession for children will only be extended to those born in or after the year 2010). Visit https://ibcs.org/updates or https://www.moh.gov.sg/covid-19-phase-advisory for more details.