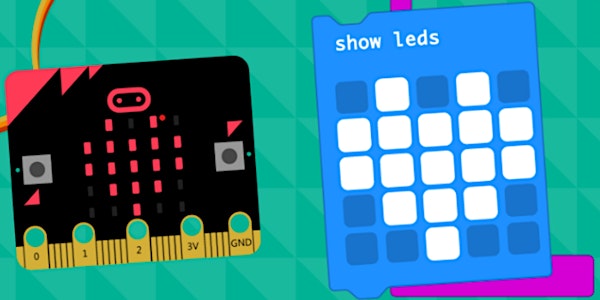 ICanCode Microbit Computing Live
ICanCode Microbit Computing Live
About this event
Four weekly 1.5 hour live coding classes with an online instructor through Zoom. Use your own Microbit device or online Microbit simulator.
New to Coding? Come join us and pick up a new skill.
This workshop is suitable for children aged 7 -16 who are interested to learn computing in a creative environment. It will draw upon their creativity and imagination while learning new programming concepts which are applied to the projects they develop.
What is Micro:bit?
The BBC microbit is a pocket-sized computer designed to inspire every child to create their best digital future. It is a multi-functional tool that works in lots of different ways when programmed to do so. Through the microbit, children are encouraged to explore their ideas while using real code and real computational thinking, and it makes coding fun.
Learning Outcomes
✔ Introduction to the BBC Microbit device functions
✔ Block coding in Microsoft MakeCode
✔ Use LED display output to show words, numbers and pictures
✔ Use the accelerometer input to trigger random number creation
ICanCode Contact
support@edu.icancodeasia.com
Follow and like icancodeasia.fb
No refund and replacement policy. Waiver of liability is accepted with registration.