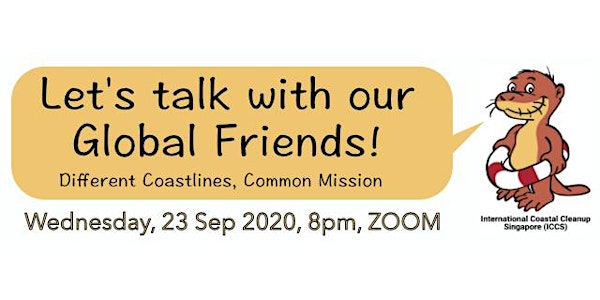 ICCS Webinar: Let's Talk with our Global Friends!
In our season finale, get to know the International Coastal Cleanup - harnessing citizen science for a cleaner environment.
About this event
Tackling the issue of marine trash is a gargantuan task.
Find out how the International Coastal Cleanup was born, how it has grown to become the global movement it is today, and how it has and continues to contribute towards global efforts at tackling pollution at source.
We'll also discuss how our neighbours' ICC (Malaysia and Brunei) have grown and how they are operating in the new normal amidst the COVID-19 pandemic.
Ask questions. Be inspired. Chat with us!