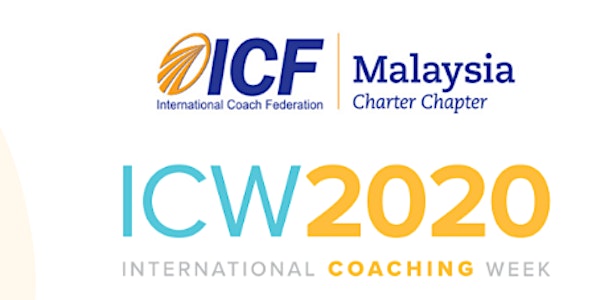 ICF Malaysia - ICW 2020, Day 5: SQ: Cutting Edge of Multiple Intelligence
Spiritual Intelligence is the next step beyond emotional intelligence and the most recent breakthrough in the field of multiple intelligence
About this event
Spiritual Intelligence is the next step beyond emotional intelligence and the most recent breakthrough in the field of multiple intelligence.
SQ21-the 21 Skills of Spiritual Intelligence- provides both an assessment tool and a skill development framework to support those who are ready and willing to transcend the confines of the ego self and bring the best of their mind and the best of their heart to their every day. Defined as 'the ability to behave with wisdom and compassion whilst maintaining inner and outer peace regardless of the circumstances', Spiritual Intelligence supports and enhances all other intelligence. To bring into sharp focus the side of you that knows how to live with courage, wisdom and compassion, is to lead yourself in such a way that others will be inspired to follow.
Note: This framework is faith neutral, faith friendly and atheist friendly. It is not about religion nor beliefs. Your beliefs are your beliefs. SQ21 is about behaviors that matter for personal and professional leadership. Exemplars of Spiritual Intelligence are Mandela, Ghandi, Martin L. King to name but a few. Every great leader in history demonstrated a high level of Spiritual Intelligence.
Speaker: Simon Blackhall, PCC
Consciousness Coach - Founder of ANIMA
A PCC member of the ICF he trained in several coaching modalities and certified in Creative Consciousness, Clean Language & Metaphors and Spiritual Intelligence.
Simon worked with big names in the world of business, the arts and with the UK government. His talk at 'ICF Converge 19' was received with warmth inspiring many into action.
His mission as a coach and teacher is to co-create the expansion and higher for this unfolding world by holding a space of truth and light in which others can come forth. In the words of Nelson Mandela, 'It always seems impossible until it's done.'