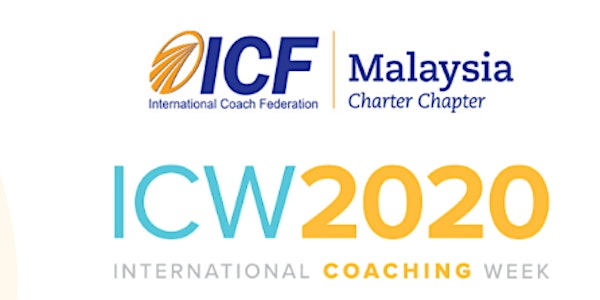 ICF Malaysia - ICW 2020: Embracing the Unknown and Change your Game
Embrace the unknown and change the game: The profound ways in which coaching helps companies grow stronger post-crisis.
About this event
Along a highly interactive opening keynote, Jean-Francois Cousin, a global executive coach and the Chairman of the Global Board of the International Coach Federation in 2019, will embark you on a game-changing journey.
You will identify and overcome your deepest fears in this pandemic, explore how you can embrace the unknown and benefit from it, take lessons from the Silicon Valley's most resilient companies, and then land in a place of energy and clarity about what you can do, as a manager or a coach, to enable yourself and others to get out on top from the Covid-19 crisis.
In his thought-provoking and experiential manner, Jean-Francois will share unique insights from his experience coaching over a thousand clients around the world, many of them in crisis-contexts. He will address:
• how you can overcome your fears, embrace the unknown and change your game
• which kind of leadership is being nurtured by some of the world's most successful companies, and what role coaching plays in their resilience and agility
• how you need to be, as a manager or a coach, to ensure that companies' comeback is stronger than their setback
• practical tips that you can apply in management as you strive to overcome the Covid-19 crisis