Description

ICO Delights Night is all about bringing together an exclusive group of investors and Crypto-entrepreneurs.



Where industry experts give world-class keynote addresses and panel discussions on various pressing matters concerning the crypto and blockchain world.

The event is a great opportunity for crypto investors and entrepreneurs to hear pearls of wisdom from the heavyweights of the cryptosphere and get a glimpse of the opportunities that this sector can afford them.
The upcoming ICO Delights Night will put a spin the traditional pitch night. Each ICO Deligths Night will be dedicated to revealing the most promising Blockchain projects planning to do an ICO. The most promising ICO according to a combination of expert opinion and audience choice will be revealed at the end of each night.
The projects will be placed infront of a diverse panel of industry experts. Where they will be questioned and then given a rating. The audience will also have an opportunity to vote anonymously which will be factored into the final decision.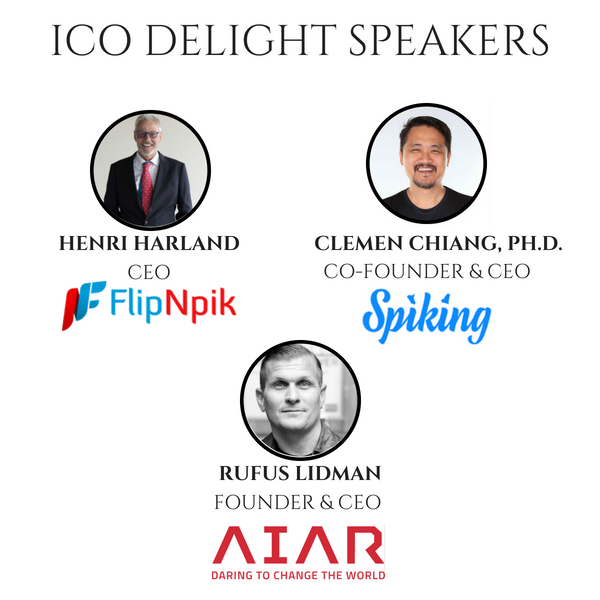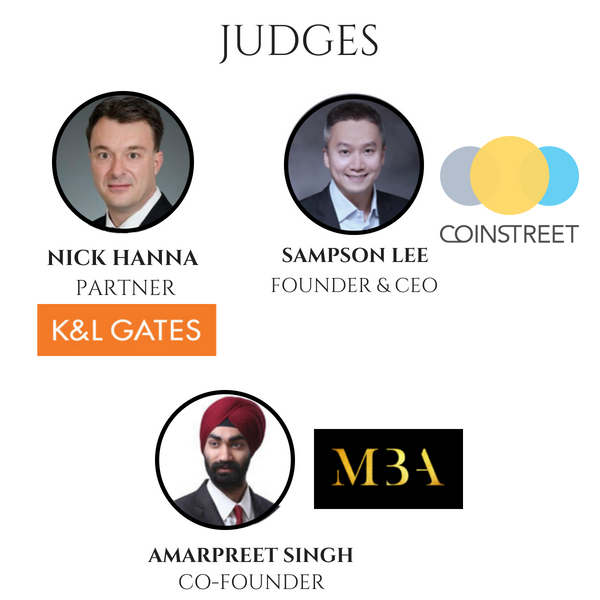 More INFO ON SPEAKERS:
Founder & CEO AIAR
https://www.linkedin.com/in/onlinestrategy/
Founder & CEO, serial entrepreneur with PhD studies. Worked with some of the world's largest com- panies in New York, Singapore, Seuol and all Europe. He is founder of IAB, Digital Advisor for WFA, has done over 300 lec- tures and published 5 books (latest one: "Blockchain Strate- gy"), board member at listed company etc.


CEO & Co-Founder, Spiking
https://www.linkedin.com/in/clemenchiang/
15 Years+ avid investor in the stock market Spiking was supported by the National Research Foundation, Prime Minister's Office, Singapore Gold Winner of the SiTF Awards 2016 for Best Innovative Start-up (Early Stage) Backed by Quest Ventures
CEO FlipNpik
https://www.linkedin.com/in/henri-harland-162998156/
Holder of an actuarial science degree and a MBA in Finance (University Laval, Quebec City), Henri Harland is the founder of Neptune Technologies & Bioressources. Expert in public funding, he taught finance for 15 years at HEC Montreal and Université du Québec. His career led him to participate in the listing of several companies on the stock market. His vision and sense of entrepreneurship helped one of his companies to become the first to extract and therapeutically exploit krill oil. Entrepreneur and Senior Executive, he also held important positions (CEO, CFO) in different public companies.
Co-Founder, Malta Blockchain Association
https://www.linkedin.com/in/amarpreetsingh2/
Technology/Digital enthusiast and a seasoned professional with years of experience in Tech industry – operations, consulting and innovation. He is a certified Cloud (Microsoft and AWS) specialist. Known for versatility and flexibility. Excellent analytic, strategic, leadership skills and a team player at its best. Specialties: Technology Consulting, Operations, Cloud Computing, Fintech, Innovation, ERP, Machine Learning, Account Management, Partner Development, Business Development and Strategy.
Founder & CEO, LaLa World
https://www.linkedin.com/in/sankalpshangari/
Deutsche, JP Morgan, InstantPay, Deep expertise in underbanked and payment systems, blockchain speaker, author. Decentralised Banking for the Poor | Investor, ICO Advisor, Speaker, Blockchain Author, Founder of numerous Blockchain Companies.
Founder & CEO, Coinstreet
https://www.linkedin.com/in/samsonlee/
Founder & CEO of CoinStreet, Founding Chairman of Belt & Road TechFin Association, Co-founder of the Blockchain Centre of Hong Kong, Co-Founder of Ethereum south China community; Chief Crypto-economic Consultant of Gibraltar Blockchain Exchange, board advisor of Universa.io, Asia President of Next.TV Inc. and Chairman of STM Digital Group.
Co-Founder, Entersoft
https://www.linkedin.com/in/p-kang/
Paul is the Co-Founder / Director of Entersoft, a global award-winning Cyber Security Startup Head Quartered. With a team of elite Ethical Hackers that found critical bugs in Yahoo, Blackberry, Dropbox, Western Union. Paul also advises Blockchain companies from more than 10 industries and a myriad of business awards.
Partner, K&L Gates LLP
https://www.linkedin.com/in/nick-hanna-1aa491b/
Mr. Hanna is the Head of FinTech in Singapore who assists FinTech businesses seeking to launch their Initial Coin Offerings. This includes advising on the FinTech regulatory environment, corporate structuring, token design and Tokenomics as well as all relevant ICO documentation. He is also a capital markets expert representing numerous corporate clients seeking to raise funds by listing on the London Stock Exchange or by private placement.
Partner, K&L Gates LLP
https://www.linkedin.com/in/mark-tan-a4b84ab/
Mr. Tan is a Corporate Mergers & Acquisitions specialist with a focus on FinTech and ICOs. His experience with ICOs has been extensive representing many businesses from countries around the globe. He has extensive experience in cross border transactions, having advised in acquisitions and divestures across Asia and the rest of the world.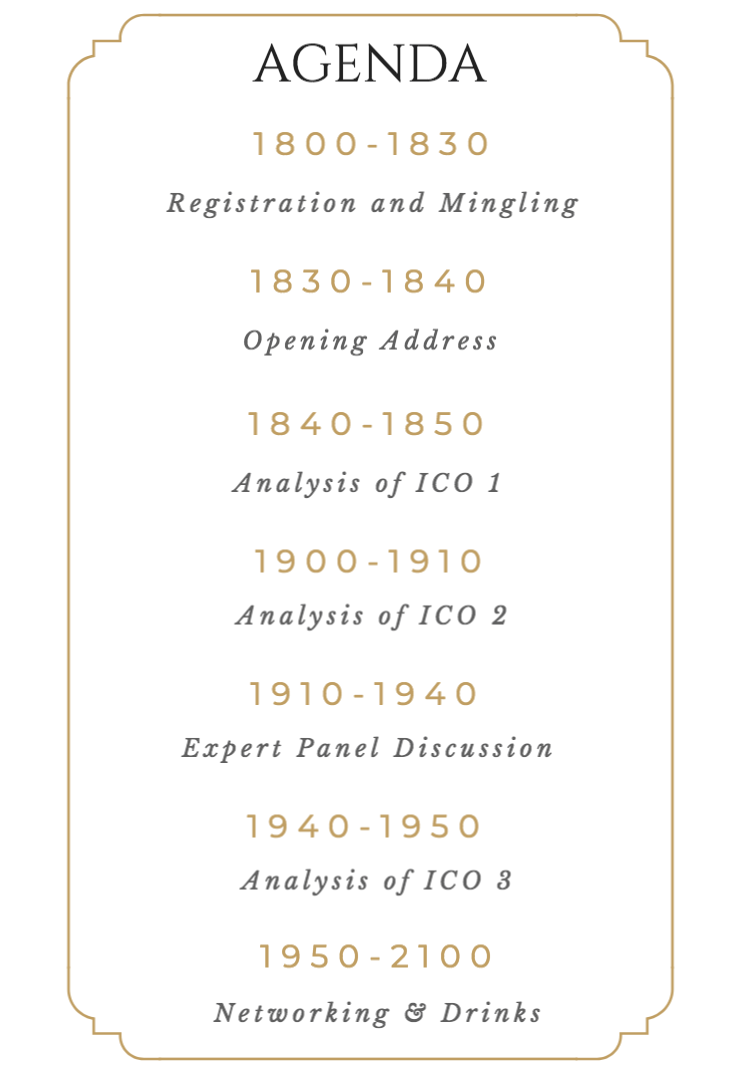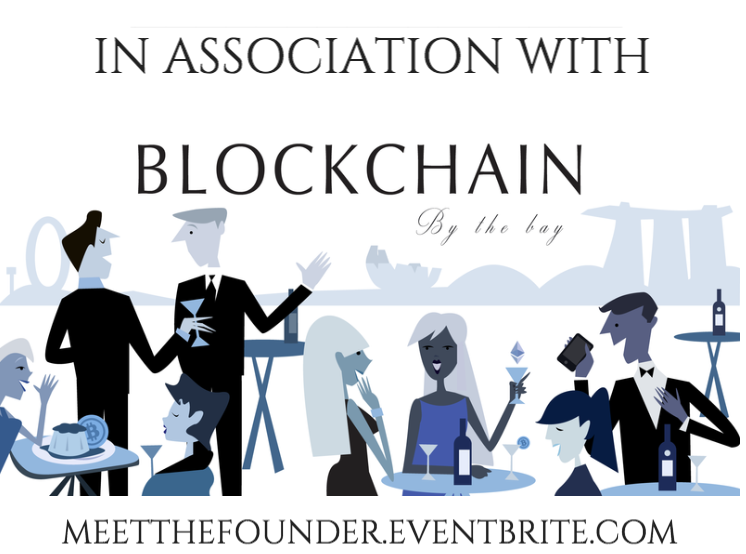 http://MeetTheFounder.eventbrite.com

#Blockchain #CryptoCurrency #Networking #Experts