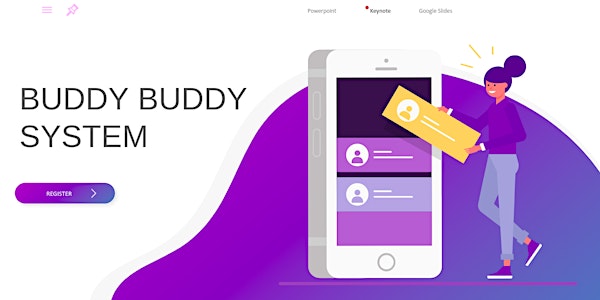 ICpEP.SE-Mapúa Buddy Buddy System
The ICpEP.SE-Mapúa Byte 11 Buddy Buddy Program is ready for takeoff! Every year, we pair up members with applicants to teach them the roots.
Refund Policy
Contact the organizer to request a refund.
Eventbrite's fee is nonrefundable.
About this event
The Buddy Buddy System is a program where applicants pair up with members to know the hows and whys of ICpEP.SE-Mapúa. This year, the applicants take charge for the first time and choose their own "Parent Buddy" to be paired up with! This provides the applicants and freshmen an opportunity to network, gain connections, and earn a friend group with similar interests inside an online setting.
To order a parent buddy, simply register, order one ticket from them, and check out. But wait... some of them want me to pay? Don't you worry! These are the parent members that require you to complete a task before you can sit on their table. Simply contact them, complete their task, and the parent buddies will send you a link that gives you a 100% off discount off their ticket!
Link to Buddy Buddy Parent pictures and descriptions: https://docs.google.com/document/d/17B8ytGboUT14cxYqoq-qtVseBO79YkILN77JmXumagE/edit?usp=sharing
Good luck and have fun ICpEP.SE-Mapúa Byte 11 Applicants!