Villgro Philippines is celebrating Women's Month
About this event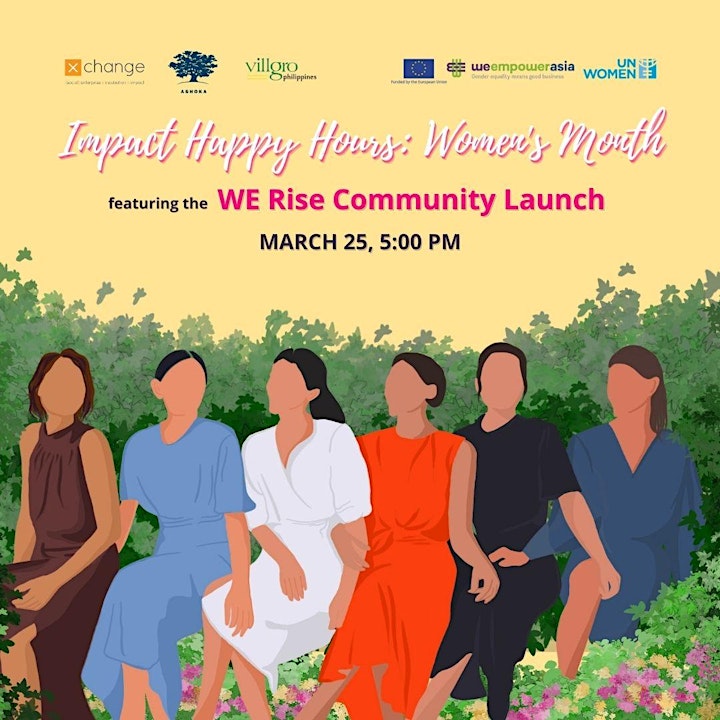 See you at the event through this link: https://zoom.us/j/98052864872
Impact Happy Hours - Women's Month Special
Impact Happy Hours is a collaborative event organised by Villgro Philippines in partnership with other impact entrepreneurship drivers in the Philippines where we meet up with stalwarts in the space, newbies who are trying to understand the ecosystem, and regulars who enjoy networking and catching up with friends on the same path as them. Impact Happy Hours is really a time for the Impact Entrepreneur Community to huddle, enjoy, and establish connections - this month, we will celebrate the incredible women leaders of our times.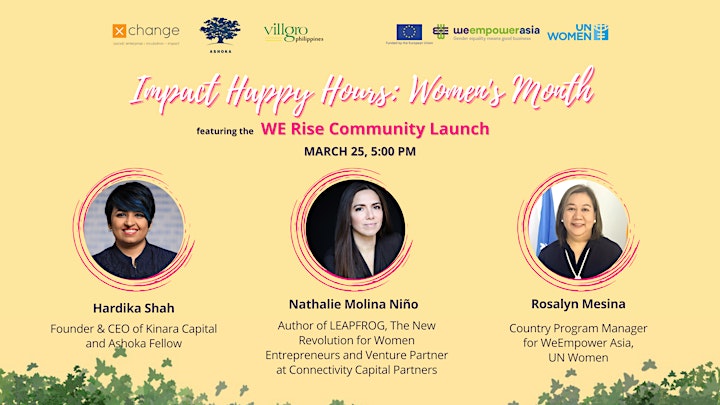 WE Rise Community Launch
In 2020, we launched the first accelerator for women entrepreneurs in the Philippines. Our WE Rise accelerator has had unprecedented success and women entrepreneurs in the program are now part of a community that is tailored to benefit their needs and requirements. It is also a community of kindred souls who understand each others' struggles and challenges.
Villgro Philippines is proud to announce that, together with UN Women WeEmpowerAsia, we are taking it to the next level by officially launching the WE Rise Community - a collaborative space for women entrepreneurs, investors, funders and ecosystem players to connect, learn and grow. We aim to bring to the ecosystem of support for women entrepreneurs on one single platform. Join us for the launch to find out more about the community, what benefits lie in store for you, and how you can be part of it.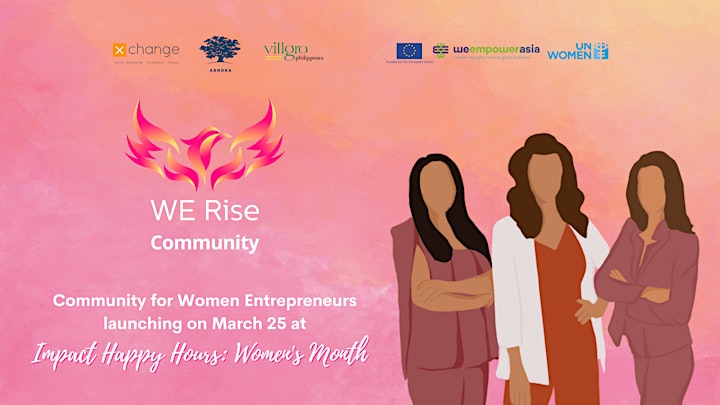 We look forward to seeing you there, let's catch up, network, and end the month on a high note! See you all there!