IMPACT³ = Community x Tech x Startup
When and where
Location
The News Room, SCAPE Level 4 2 Orchard Link, #04-01 Singapore 237978 Singapore
Description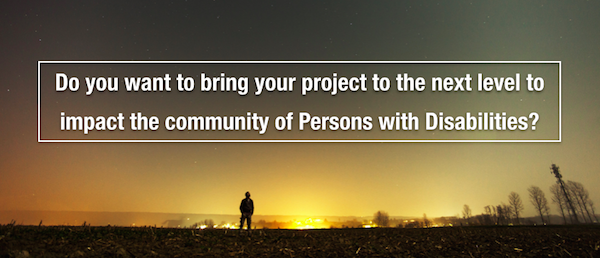 IMPACT = (Community + Tech + Startup) * [done right]
As part of the Enabling Change programme, we are inviting inspiring practitioners to share with us some of the insights they gained from the work they do at the intersection of community, technology & entrepreneurship. As industry experts, they will be telling about the everyday challenges that persons with disabilities face, and how assistive technologies can help. We will learn how to best engage the community and leverage technology in order to bring our projects to new heights, and build startups that have greater, more sustainable, impact!
Join us on Wed, 8th April 2015, to meet the passionate bunch of doers & learn how UNFRAMED can help you to start your journey!
We believe in the power of passionate individuals to address the most prevailing social challenges. This is why we are presenting the first ever support programme for tech-enabled startups focusing on the challenges faced by the community of Persons with Disabilities. With our amazing partners such as the Croeni Foundation, ChangeBug, Eden Strategy Insitute & the Singapore Makers Association, UNFRAMED is looking for the most promising early-stage entrepreneurs passionate about disabling disabilities!
WHO SHOULD JOIN?
You're an aspiring changemaker running a project to tackle a Persons with Disabilities related problem you have identified? You're an talented team starting up your journey to impact the community? You are already up and running and want to bring your social-impact startup to the next level? Then, join us to learn how to unframe your world & unleash your potential!
ABOUT ENABLING CHANGE
Enabling Change is the first ever entrepreneurship support programme specifically focusing on Persons with Disabilities. Through community engagement & an upcoming 5-month formal incubation programme, selected social-impact startups will get the necessary support in term of knowledge, network & resources, to prove their social impact, demonstrate the viability of their model, and bring their innovation to market.
SPEAKERS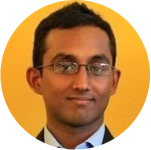 The Maker: Veerappan Swaminathan
Veera is the co-founder of the Sustainable Living Lab (SL2) - a technology driven social enterprise and Singapore's first and only Makerspace focusing on social innovation, sustainability and technology - and is one of the most prominent figure of the Singapore Maker movement.
Trained as a mechanical engineer, he spent his formative years taking apart (and not always putting together) all kinds of stuff and starting new organisations in LAN gaming, credit card marketing, competition planning, tinkering and sports. He is listed on several biomedical device patents and has built solar cars, wind turbines, EEG headsets and agricultural drying equipment. Motivated by the wish of having a big inventor garage (as seen in the movies) in a land-strapped Singapore has led him to start the Sustainable Living Lab.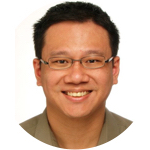 The topical expert: Herk Low Ng
Herk is the Director of Employment and Employability at SG Enable, an agency dedicated to enabling persons with disabilities. Focusing on abilities and empowerment, Herk leads his team to enable persons with disabilities with customised training programmes and helping them to seek employment opportunities.
Prior to joining the social sector, Herk served in diverse positions in the public sector, ranging from policy to strategy, business development, communications and operations. This range of experiences has convinced him of the value in engaging the community and encouraging cross-sector partnerships to tackle complex social problems.
Herk holds a Bachelor of Science in Electrical Engineering and a Master of Engineering in Operations Research and Industrial Engineering from Cornell University. A geek at heart, Herk has a keen interest in technology and social innovation. He is excited by the possibilities offered by technology and sees technology as a great enabler especially for persons with disabilities.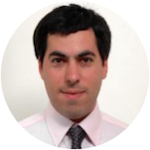 The tech entrepreneur: Amir Nivy
With over 12 years in the High-tech and start-up scene both in Israel and Singapore, Amir's experience traverses different industries such as Smart Transportation, Interactive Digital Signage, Telecommunications defense and Surveillance. An entrepreneur by nature holding a B.Sc Degree in Electrical Engineering, he has always worked in technology and Start-up environments.
Amir is the Founder and CEO of Hapticus, a Singapore based startup founded in 2010 to create a new line of smart transportation software solutions for major metropolitans, with a strong emphasize on positive social impact. The Company's flagship product, the Ecommuter MI, is a virtual transportation hub for the Mobility Impaired.
AGENDA
Welcome & registration

Introduction

Panel discussion - featuring in the role of:

The Maker

: Veerappan Swaminathan

,

Co-founder, Sustainable Living Lab (SL2)

The topical expert

: Herk Low Ng, Director, Employment and Employability, SG Enable

The tech entrepreneur

: Amir Nivy, Founder & CEO, Hapticus

Q&A

Thank you & closing note

Networking