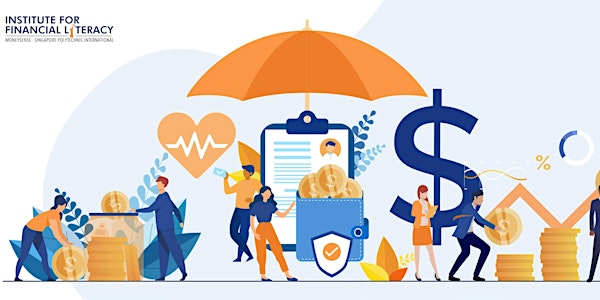 Implementing Your Financial Plan (Activity-based Workshop)
Implementing Your Financial Plan (Activity-based Workshop)
By Institute for Financial Literacy
Date and time
Tue, 14 Feb 2023 20:00 - 21:30 PST
About this event
Please take note that registration ends on `13th Feb 2023, 12pm. Thank you!
OBJECTIVE
This activity-based workshop aims to provide an overview of financial plans; namely savings, insurance and investments and how they can help you achieve your financial goals.
COURSE OUTLINE
• Components of financial plans
• Considerations when implementing your financial plan
• Monitoring and reviewing your financial plan
WHO SHOULD ATTEND
• Those who wish to implement a financial plan using savings, insurance and investing.
• It is recommended that participants also attend the activity-based workshop on "Measuring Your Financial Fitness".
DURATION
1.5 Hour
About the organiser
The Institute for Financial Literacy is a collaboration between MoneySense and Singapore Polytechnic International. We provide free and unbiased financial education programmes to the public. We provide education and do not promote financial products.
The free financial education programmes cover basic money management, financial planning and investment know-how.