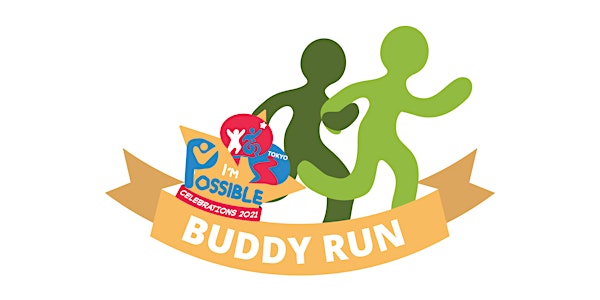 I'mPOSSIBLE Buddy Run 2021
Join the I'mPOSSIBLE Celebrations 2021 and cheer on our Team Singapore athletes who will be competing in the upcoming Paralympic Games!
About this event
Experience the Paralympic values by conducting a buddy run modelled after the guided run, an event for athletes with visual impairment at the Paralympic Games. Pair up and take turns to be blindfolded - one sighted runner guides a blindfolded partner to complete the run while holding hands or being linked via a towel or rope. You may also choose to run on your own.
There is no minimum distance that one must run blindfolded. Our intention is to encourage everyone to experience running without vision. We encourage everyone to give it a try in a safe environment.
Complete a minimum distance of 4.8 km individually (no maximum distance) and submit your achievement to SDSC. We will add your distances (single person or in pairs) to a national tally. Our goal is to clock a total distance of 10,625 km, to commemorate our Paralympians' journey from Singapore to Tokyo, Japan, and back.
Submission information will be sent to you in the confirmation email. Successful completion will entitle you to a finisher's medal and an e-certificate. Please note that the finisher's medal will be sent via mail postage only to a valid Singapore postal address.
Please be reminded to adhere to the prevailing Government COVID-19 safe management measures guidelines on physical exercise and activities. Have a safe run!
View more information at SDSC's website: https://sdsc.org.sg/impossible-celebrations-2021/