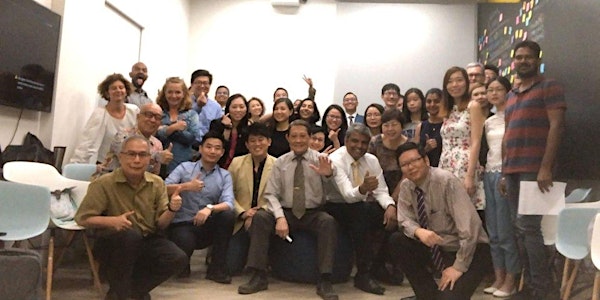 Improve your presentation skills!
Join us to learn and practice presentation skills!
About this event
Public speaking and communication skills are crucial and critical in our daily lives - be it at work, at home or at a social setting. In many instances, we are required to craft speeches and presentations to deliver to a group of people, give positive and constructive feedback, or think and speak on our feet.
With this in mind, Resource Speakers Toastmasters Club was set up to provide everyone with a safe and friendly environment to develop our public speaking and communication skills.
Facilitated on the virtual platform of ZOOM, not only is Resource Speakers Toastmasters Club a great place for professionals to network after work, it is also a positive, supportive and conducive place for everyone to learn and practice.
Feel free to join with your friends and family. Free entry! Contact +65 9088 2004 for more information!
We meet on the 1st and 3rd Mondays.
Time: 7.30pm – 9.30pm (GMT +8) (Registration begins at 7.15pm)
Join Zoom Meeting
Zoom ID: 999 5705 8124
Passcode: impact-rs
Link: https://us02web.zoom.us/j/99957058124