Improve your public speaking skills can help career advancement! Join our bi-weekly Wednesday meeting and become a better speaker!
About this event
Hybrid Event In Person and Online
About this event
Improve your public speaking skills can help greatly in career advancement. Want To Improve Your Public Speaking and Communication Skills in Fun and Nurturing Environment?
Take the Step Today to reserve a seat with us to witness how you can improve your public speaking skills and become an effective and confident speaker at YMCA Toastmasters.
We are one of the most conveniently located Toastmasters in Singapore.
At YMCA Toastmasters you will learn to:
1. What makes an effective and confident speaker
2. Deliver impactful and persuasive presentations
3. Hone your leadership skills through speech and activities
4. Build strong communication skills
5. Learn to become an impressive storyteller
The Location is On Zoom Currently
We assure it will be an enriching and fun experience for you.
Will see you there!
Note: Hybrid Club In Person and Virtual on zoom meeting on 1st and 3rd Wednesday of every month,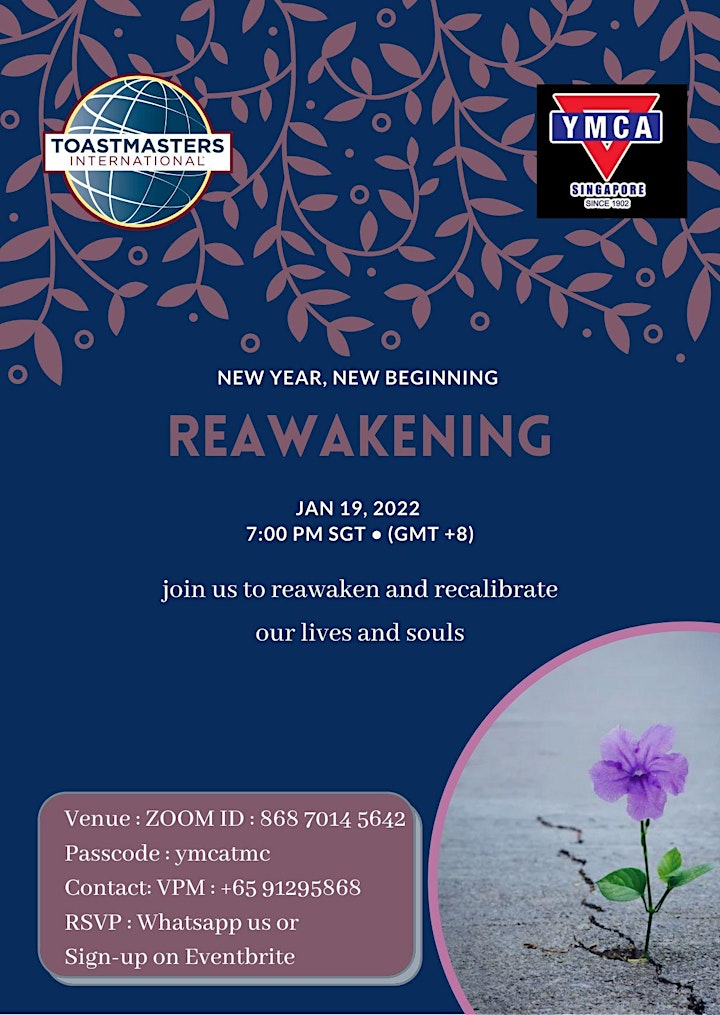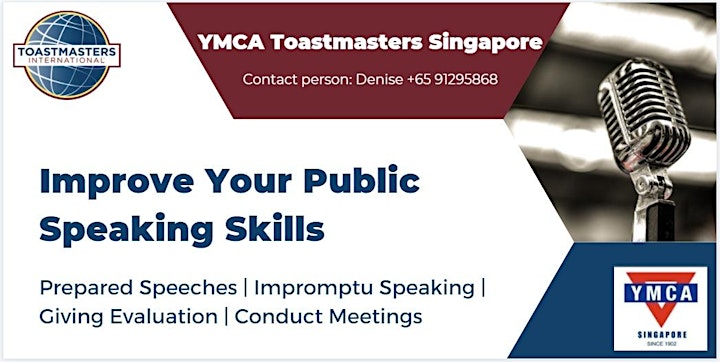 Organizer of Improve your public speaking skills - ONLINE EVENT
YMCA Toastmasters Club was inaugurated in May 2007. With 20 years of experience, we have helped many people throughout these years to improve their communication and public speaking skills. We meet every 1st and 3rd Wednesdays of the month on Zoom.
Feel free to join us and see our club's proceedings as guests.
Mark your calendar and join us to improve your communication and leadership skills and discover the untapped opportunities in your life!!!
At YMCA Toastmasters you will learn to:
1. Become a more confident speaker
2. Make better presentations
3. Become a better leader by practicing leadership skills
4. Improve your communication skills
5. Become a better storyteller