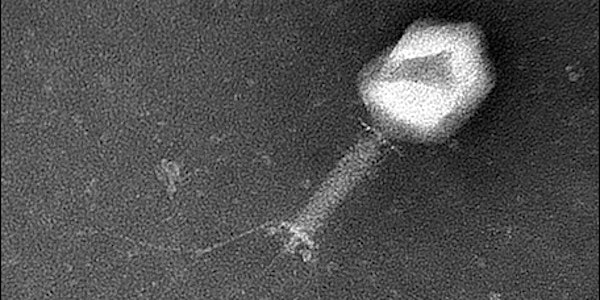 Inaugural Symposium on Bacteriophage and Bacteriophage-derived Technologies
Welcome to the Inaugural Symposium on Bacteriophages and Bacteriophage-derived Technologies, 10 December 2021
When and where
Location
Lee Kong Chian School of Medicine HQ Building 11 Mandalay Road Singapore, 308232 Singapore
About this event
We are excited to host the Inaugural Symposium on Bacteriophages and Bacteriophage-derived Technologies jointly organised by Lee Kong Chian School of Medicine (NTU) and National University of Singapore (NUS). We warmly invite you to exchange ideas and discuss recent advances in phage research.
Bacteriophage biology is a rapidly evolving area of study. Recent advances in sequencing technology, genomics, and bioinformatics have unravelled the diversity of biological mechanisms employed by bacteriophages, paving the way for potential applications in medicine and other areas where microbial control is desired. Key areas of research include functions for bacteriophages in the gut microbiome, crosstalk between bacteriophages and commensal bacteria, bacteriophage resistance, and bacteriophage-derived technologies for microbial control. This symposium brings together renowned experts in the field of bacteriophage biology, with a focus on the following topics:
Bacteriophage biology;
Bacteriophage-derived technologies and their applications
The one-day symposium features talks by local and international bacteriophage aficionados and other experts in the field. It encompasses keynote speaker John Chen (NUS), as well as talks by Niranjan Nagaranjan's lab (A*STAR), Karina Gin's Laboratory (NUS), Scott Rice's Laboratory (NTU, SCELSE), Andrea Kwa (SGH, Duke-NUS), Pablo Bifani (NUS), Gangagen Biotechnologies, Goh Boon Chong (SMART), Navin Kumar Verma (NTU), Wilfried Moreira (NUS), and many more.
We welcome undergraduates, graduate students, and post-doctoral fellows to submit abstracts. Submitted abstracts will be selected for rapid-fire talks in the form of 5-Minute Presentations, and prize money will be awarded for the best talk(s). The day will be closed by a group discussion on the future of bacteriophage biology in Singapore.
The Symposium will be broadcasted virtually (Zoom). More information and material for the Symposium will be shared here soon. Mark the date, we look forward to seeing you!
Abstract submission & Registration have closed.