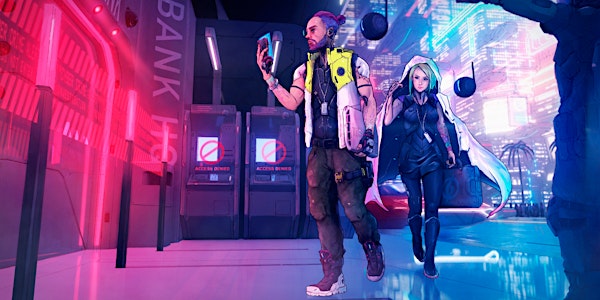 "Incident Responder" Training Course by Group-IB
Learn how to stop cyberattacks, prioritize incidents, and mitigate the damage.
Refund Policy
Contact the organiser to request a refund.
About this event
Please register with your corporate email!
The question is not whether you will experience a cyberattack — the question is when. The warning may sound extreme, but it is becoming more and more relevant with every passing day. This is because the cyber threat landscape is evolving rapidly. Criminals are constantly coming up with new tactics, techniques, and procedures (TTPs), which makes it difficult for information security experts and businesses to keep up. In fact, most companies around the world do not have a suitable incident response strategy or team. And when they do, few team members are aware of the latest attack trends and security techniques.
This three-day intensive course is designed to fill such gaps and provide incident responders with the knowledge and tools they need to rapidly and effectively respond to various security incidents.
Key topics covered:
Cyber kill-chain and MITRE ATT&CK models
Incident response process
Critical sources of evidence
Data collection techniques
Windows artifacts for incident response
Linux artifacts for incident response
Skills acquired:
Understanding the incident response process
Collecting relevant data
Analyzing Windows artifacts
Analyzing Linux artifacts
Target participants:
Incident response enthusiasts
Technical specialists with experience in IS
Information security specialists
SOC/CERT employees
Requirements:
A basic understanding of the incident response process
Some experience in IS
Why Group-IB?
Experience in international investigations
Our training courses are based on 1,200+ successful investigations worldwide.
Technical expertise
All courses are led by GCFA-, EnCE- and MCFE-certified experts.
Practicing experts
The course instructors are current Group-IB specialists, which translates to the most up-to-date and first-hand information for course participants.
Continuously updated program
Course materials are regularly updated with new cases from Group-IB's experience, which ensures that the course program always reflects the latest trends.
If you have any questions, please contact us: education@group-ib.com