Description
Income Investment: Picking the Right Dividend Stocks with POEMS 2.0
Singapore topped the world in life expectancy in 2017 with an expected lifespan at birth of 84.8 years, surging ahead of traditional chart-topper Japan by more than half a year. – Straits Times 20 Jun 2019
People lives longer today and one of the major challenges is "Have I saved enough for my retirement?". This situation is more complicated with inflation. Thus, income Investing can be a good solution for this challenge. Some investor think that income investment is "Old-Fashioned" which is for older investors and retirees. There may be some valid reasons for this association and its persistence. However, the truth is income investment is suitable for people of all ages, and most valuable if one start during early age.
Most new investors buy stock in the hope of capital growth. But investing in dividend stock which make regular and sustainable payments can make a real difference on your portfolio and some of the world's most successful investors are relying heavily on this strategy to make their fortune.
In this session, we would like to share with you
1) What is income investment?
2) How income investment can help you?
3) How to pick income stock with POEMS 2.0?
4) Some important factors to understand an income stock.
Event Dtails
Date: 25 Oct 2019, Friday
Time: 7pm - 9.30pm
Venue: Level 6, Presentation Room, Raffles City Tower, 250 North Bridge Road Singapore 179101
Directions:
Raffles City Tower is above City Hall MRT (Exit A).
Please use the Raffles City Tower (North Bridge Road) visitor entrance. Collect a temporary access card to the office building from the lobby.
Click here for Raffles City Tower Location Map
Car Parking is available at Raffles City Tower: $3.00/entry from 6pm.
For further enquiries, please contact 6812-1540 or email Jurongeast@phillip.com.sg
Speaker Profile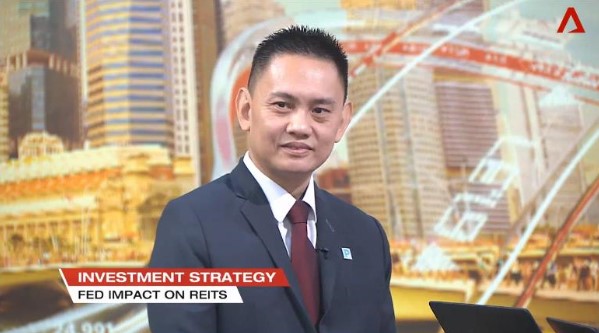 Darren is currently a Financial Services Director, holding dual licenses as a Trading Representative and Financial Adviser Representative with Phillip Securities Pte Ltd. He is currently also taking charge of Phillip Investor Centre Lite (Jurong East), leading a team of Financial Services Consultants and Remisiers.
He is a (CFP) CERTIFIED FINANCIAL PLANNER Professional and (ChFC) Chartered Financial Consultant®. The designation is an internationally recognised service mark and is a symbol of the highest level of professionalism for financial advisory professional who have demonstrated technical competency and knowledge in various areas of wealth management such as risk management, wealth accumulation, tax planning, retirement planning, estate planning, combined with significant practical experience in the advanced financial planning needs of individuals, professionals, small business owners.
He is also an Associate Estate Planning Practitioner, Ordinary Member of Financial Planning Association of Singapore (FPAS).
Darren graduated from NTU with a Second Upper Honours degree in Mechanical Engineering. Besides that, he also acquired a degree in Chinese Language and Culture, and a Graduate Diploma in Financial Management to further pursue his interest. He then made a career switch from the engineering field to join the financial services industry in 2005 and he specialises in performing Comprehensive Financial Planning, Wealth Management and Investment Planning. In his maiden year of joining this industry, he achieved the Top 10 Advisers Award. Other awards that he had attained includes the Million Dollar Round Table, Chairman's Roundtable and Phillip Elite.
Darren is very active in conducting seminars educating the public on the financial literacy. He believes that through sound financial planning, he can help his clients accumulate wealth and attain their perfect lifestyle. He has been invited on radio stations 93.8Live and Capital 95.8FM, as well as several live interviews on Channel News Asia – Asia Business First where he shares his views on the market.
IMPORTANT NOTES FOR SEMINARS:
Please note that under the Singapore Personal Data Protection Act (PDPA) 2012, Phillip Securities Pte Ltd respects the privacy of all our customers and visitors, and are committed to safeguarding the personal information you provided to us. For event registrations, you will be requested to provide your personal particulars, which include but are not limited to the following:
a) Full Name
b) Contact details, including telephone number/s and/ or email address
Please note that Phillip Securities Pte Ltd will send out "Email Confirmation", Short Message Service (SMS), and events/seminars via email to all registrants for all Phillip Securities Pte Ltd events. All personal data held by Phillip Securities Pte Ltd will be kept confidential, will not use and disclose to third parties.