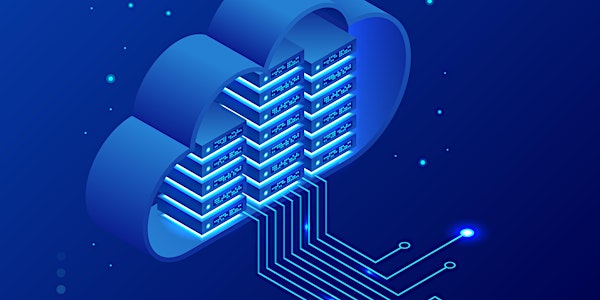 Infrastructure Modernisation 2.0 – Are You a Future-Ready Organisation?
Singapore Standard Time 8:45 AM-10:30 AM
Refund Policy
Contact the organizer to request a refund.
About this event
Infrastructure and Applications Modernisation 2.0 – Are You a Future-Ready Organisation?
Discussing key cloud migration challenges, recommendations, and insights for success
In response to the recent global events that are causing consumer shifts, many organisations are accelerating their digital transformation efforts to adapt.
Digital transformation has gained importance and is perceived as a strategy for both survival and growth in the new normal. This has increased the need to use innovative technologies to create new business models, products, or services.
Especially with the pandemic, cloud services have become imperative and made a real difference in ensuring that important enterprise services can keep going and lives can carry on.
But for financial services, government agencies and businesses alike, one problem that is common when moving to cloud services is to make sure that the services run well with changing technology trends, and yet eliminate as much as possible risks of breaking existing systems and interrupting current business operations.
Singapore's migration to the cloud continues, to date, the government has close to 600 systems on the cloud and is on track to have 70 percent of eligible systems on the cloud by FY2023.
Agility, Reliability, and Innovation
It is common for organisations to balk at the prospect of migrating to a cloud environment in one fell swoop. They need "incremental modernisation," which allows them to continue running their mission-critical applications on their current infrastructure while adapting and building new cloud-native applications side-by-side simultaneously.
As the decades-old IT landscape, responsible for running traditional workloads, moves towards a digital transformation, there is still a need—as there always has been—for a reliable, scalable, and secure environment.
Making a shift from a legacy to a managed cloud infrastructure is daunting. Proprietary technology accumulated over the years can hold the organisations back from making the move.That's why the infrastructure migration transition needs to be seamless, accelerating the digital transformation to keep pace with ever-changing business demands.
Developing and Deploying Applications and Services in a More Efficient, More Secure, and Scalable Way
The financial services and public sector have begun to shift their perception of migrating workloads and applications to the cloud. But concern over data latency and volumes linger, especially when it comes to streaming data using the public cloud.
As part of a digital transformation roadmap, organisations have embarked on an effort to use container-based technology to develop, build, package and deploy applications and business solutions in a more efficient, secure, and scalable way. Cloud-native solutions contribute towards a reduction in long-term operations costs, better system resilience, more efficient processes, and enhanced security.
The need of the hour is for these organisations to see a reduction in infrastructure cost, the ability to scale up and support a several-fold increase in traffic, reduced time to deploy and go-to-market for applications, and a greatly simplified production rollout and recovery process.
Banks, especially, need to have a rapid roll-out of digital banking capabilities by improving overall time-to-market and reducing the total cost of ownership.
This points to the question - Does your organisation have the capability to support cloud-native solutions to enable holistic improvement of infrastructure, to enhance the efficiency, scalability and security of your operations?
Is your organisation operationally efficient and equipped to provide a seamless digital experience to your citizens and customers?
OpenGov Asia is pleased to invite you to an exclusive OpenGovLive! Virtual Breakfast Insight is aimed at imparting knowledge on how to deploy cloud-native solutions seamlessly and to have a single pane of glass to manage workloads across multiple clouds, multiple architectures, containers, and virtual machines for a great citizen and customer experience.
The session will help delegates understand ways to overcome the barriers to successful cloud migration and modernise infrastructure and application delivery to serve the citizens and customers better.
We will discuss:
Deploying seamless, simple, and scalable cloud migration strategy
Accelerating cloud-native development and deployment
Integrating applications, data, and cloud services to speed digital transformation
Building and modernising new digital and AI cloud services
Protecting mission-critical apps in hybrid multi-cloud environments
Developing, integrating, and automating applications and data on an open platform
Reducing time to deploy and go-to-market for applications, and a greatly simplified production rollout and recovery process
Overcoming the hurdles to digital transformation and deliver agility with automation
Who should attend:
Chief Information Officers
Chief Transformation Officers
Chiefs of IT Operations
Chiefs of Digital and IT Infrastructure
Chiefs of Digital Transformation
Chiefs of Applications and Systems Development
Chief Technology Officers
Heads, Architecture & Solution Delivery
Heads, Retail Banking and Channels - Technology