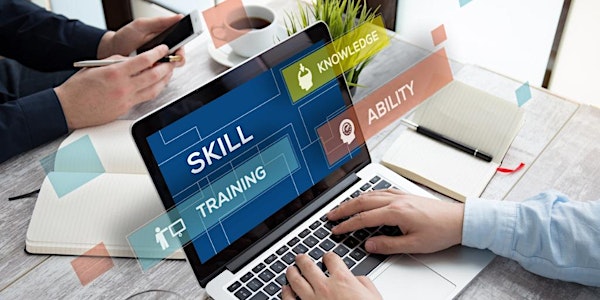 Innovation in Skills Development and Delivery Webinar Series: Part 1
Enhancing Skills Development through Adaptive Learning in Singapore
By Institute for Adult Learning Singapore (IAL)
Date and time
Tue, 18 Aug 2020 18:00 - 19:00 PDT
About this event
SkillsFuture Singapore and the Institute for Adult Learning jointly partner Arizona State University to bring you:
Innovation in Skills Development and Delivery Webinar Series: Part 1: Enhancing Skills Development through Adaptive Learning
This webinar is part 1 of a 2-part series. View details on part 2 of the series here
----------------------------------------------------------------------------------------------
Singapore wants to gain expertise in the field of adaptive instructional systems to evaluate whether they can support the efficient and effective delivery of instruction to workers trying to acquire new skills to advance in their career. Arizona State University has been invited to lead this webinar because of the expertise the university has acquired from using adaptive systems at scale for the past nine years.
The webinar will consist of a 40-minute presentation followed by 20 minutes of questions and answers. The presentation will focus on the design, development, and evaluation of adaptive instructional systems. It will provide examples of how the systems are used to enhance the instructional process and deliver improved student learning outcomes.
This webinar will include clear explanations of what adaptive instructional systems are and how they work, specific examples of how they are being used in courses and data on the results from the implementation of the systems at scale.
Key Takeaways:
Demystifying adaptive learning and adaptive systems terminologies
Explaining how adaptive systems can enhance the individual's skills development
Measuring success in the deployment of adaptive systems
Who is it suitable for?
Education and training institutions looking to elevate the learning experience of their learners and improve the delivery of their programmes;
Professionals in the fields of Adult Education and Learning Management
About the speaker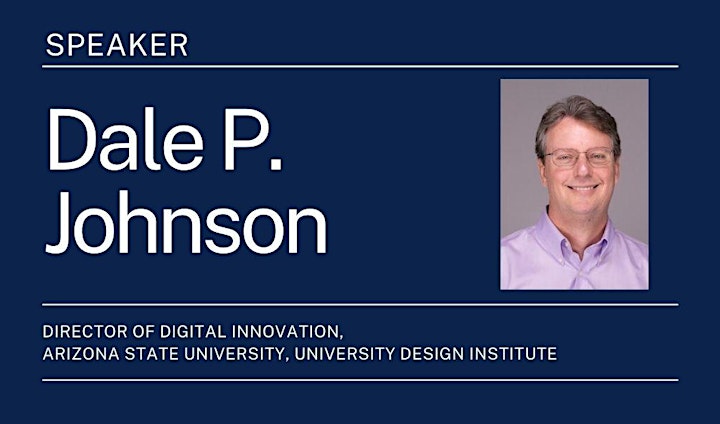 Dale P. Johnson is the director of digital innovation for the University Design Institute at Arizona State University. He works with faculty, staff and technology partners to develop and implement digital solutions to enable student success. These efforts have earned him the 2016 Sally M. Johnstone Award from WCET recognizing his thought leadership, excellence in practice, and demonstrated leadership capabilities. In 2018, he was honored by the IMS Global Learning Consortium with an outstanding service award for his leadership of the adaptive courseware community of practice.
Mr. Johnson has spoken on the topic of digital innovation in higher education at more than 20 conferences in the USA, Rwanda, Brazil, South Korea, Germany, Mexico, Russia and Vietnam, and led workshops on the subject at numerous universities. He holds a Bachelor of Science in design from ASU and a Master in Public Policy from Harvard University, a learning path that combined his interests in design, engineering and education policy.
Register now for this webinar to learn more!
===============================
Registration closes 1 day before event at 12pm.
About the organiser
The Institute for Adult Learning (IAL) is at the forefront of building capabilities and continuing professional development for an effective, innovative and responsive Continuing Education and Training (CET) sector. We work closely and support adult educators, businesses, human resource developers and policy makers through our comprehensive suite of programmes and services on raising capabilities and catalysing innovations in CET. IAL also champions research in the key areas of sustaining economic performance through skills, shaping employment and CET decisions, as well as developing innovations through learning technology and pedagogy for informed policies and practices.