Discover how you can safely make additional income streams & grow your wealth trading stocks.
About this event
Everyone knows that the way to financial security is to invest for passive income.
But the common form of investments known to most people are either properties or traditional businesses...but they're not for everyone because they typically require huge capital and takes years to generate profits.
Another faster alternative that the average person can easily afford to generate passive income is to invest in Stocks.
Today, with this simple and street-smart proven stock investing strategy, you can also invest in good stocks without needing huge amounts of capital or taking risks!
In this special 7-hour stock trading workshop, you will:
Receive a customized basket of stocks to invest in immediately
Know exactly when to get in and out of these stocks
Apply our proprietary "1-2 Portfolio" approach
Automate your portfolio growth after your initial purchase of the stock
How to diversify to reduce the risk of your investment portfolio
Build a fearless investment portfolio and let it compound your investment return for years to come
Receive a customized "100 Days of Gold" plan to kick start your investment success
This webinar is complimentary. Register now here on Evenbrite to join this webinar on the 7th of August, from 10 AM to 5 PM GMT+8 Malaysia time.
P.S. This webinar is suitable for newbies and beginners as well.
Got questions? Email us at > malaysia@summitasia.com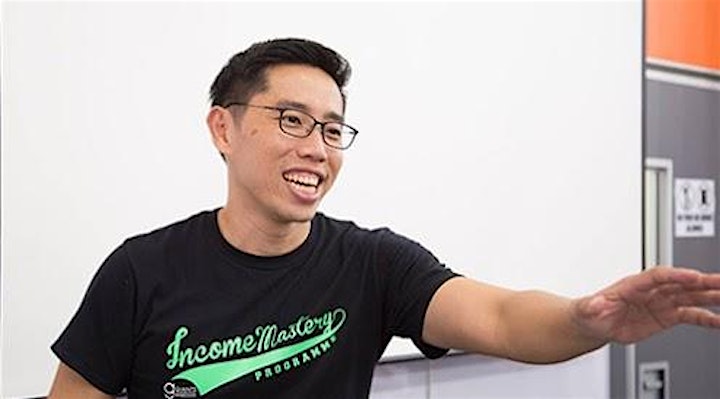 Instructor's Profile
Full Time Investor, Founder of I'MPossible Investors Maker, Terence Tan has helped the I'MPossible Investors community create well over USD$5,000,000 in investment income since 2013.
He has more than 19 years of trading experience in relation to stocks and 17 years with stock options, futures, commodities, and forex. There are few other teachers who are as well versed as he is, in terms of financial instruments trading knowledge—making IMP one of the most sought after stock market investment programme.
Walking the talk is the hardest thing to achieve for most investment mentor, and Terence does that by utilising the same investment strategies he teaches in the I'MPossible Investors Makers to manage a USD$ 2,500,000 investment portfolio for a group of private investors who have chosen to place their trust in him.
He has trained DBS Bank in Singapore, and was appointed a lecturer in the Diploma in Wealth Management program with Entrepreneur Resource Centre.
Terence is dedicated to helping people reach their financial goals through investing, and this is displayed clearly in the design of the I'MPossible Investors Makers Programme being a full 6 months mentorship rather than your typical weekend "crampshop" most others do.