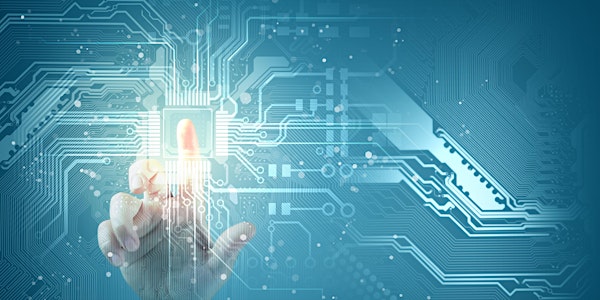 Intelligent Automation in the Public Sector: Next-Gen Services
Singapore Standard Time 8.45 am - 10.00 am
Refund Policy
Contact the organiser to request a refund.
About this event
Intelligent Automation in the Public Sector: Next-Gen Citizen-centric Services
Three-in-One Digital Transformation – Enhanced Business Continuity, Reduced Cost, and Improved Citizen Satisfaction
Tight budgets, expanding workloads, increasing security concerns, declining workforces, and increasing citizen expectations. Sound familiar?
These are the pressures that public sector executives face and grapples with on a daily basis. Each of these become a constraint for government agencies in providing better and seamless services for citizens and businesses. Additionally, they hinder acquisition of top talent in the workforce.
The demands for government services do not shrink regardless of the situation, even in the most challenging times. Hence, it is imperative for public sector to proactively pre-empt the changes and drive business continuity rather than being driven to react to changes.
A critical component of a business plan is to remain productive and efficient in all circumstances – and this is where the Intelligent Automation (IA) comes into the fore.
Whether in mission delivery, citizen engagement or back-office functions, IA has the power to revolutionise the entire work process and keep it secure.
Intelligent automation, the combination of Robotic Process Automation (RPA) with AI and cognitive capabilities, can be harnessed to enhance productivity and efficiency by resolving some of the most common challenges such as integration of legacy systems, bottlenecks from manual and undocumented work, lack of agile interactions with citizen services or shifting workforce demographics.
Overcoming Challenges by Leveraging IA and Digital Workforce
As a part of Singapore's Smart Nation initiatives, some of the government agencies, therefore, have adopted RPA to lead the way and many others are looking to push for digital workforces.
Especially with the COVID-19 outbreak striking across all sectors, it has accelerated the shift towards automation significantly, making automation no longer an option, but an absolute must. This has presented the need for formidable and immediate adaptation for intelligent automation.
However, with the physical distancing becoming a part of daily life and workforce being stationed away from the offices, there is an imminent threat of data breaches and cyber threats when the digital workforces are not fully automated.
Human involvement and intervention in automation introduces higher chances of error and the risk of confidentiality and compliance issues despite various remote access strategies such as VPN or SaaS based software.
The business value of unattended digital workforce is far more significant, with lower costs for deploying new developments, scaling up or maintenance. This is due to the high utilisation rate and the deployment projects can be reused or even replicated by other agencies to implement in similar projects.
Until recently, two of the Singapore-based public healthcare providers have pushed their envelope to adopt the RPA to lift the pressures off on frontline medical staffs. By automating the hundreds of patient registrations being digitally recorded and processed every day, they saved about 36 hours of manual work handled by 3 staffs – allowing frontline and administrative staffs being able to spend more time on delivering vital outcomes. On top of that, the accuracy and flow of data have significantly been improved in their operation.
As the need for more data, faster processing and better decision increase incessantly, intelligent automation can take over routine, repetitive and complex tasks far more efficiently than current methods. Agencies stand to gain significantly from standardising processes on a digital automation platform that encompasses the agencies' core processes.
The question is – how can agencies best approach and manage the portfolio of Intelligent Automation to deliver positive impact their core business?
OpenGov is pleased to invite you to an exclusive OpenGovLive! Virtual Breakfast Insight aimed at imparting knowledge on the intelligent automation and best practices to improve workforce productivity, engagement, service delivery levels and efficiency.
This session would serve as a great peer-to-peer learning platform to gain insights and practical solutions to increase business agility with the RPA and digital workforce while reducing the complexity and cost.
We will be discussing:
• Key barriers posed by intelligent automation deployment including legacy compatibility issues, sources of migration cost, privacy implementation and complexity
• Different approaches to implement digital workforce solution based on the current needs and types of operation
• Re-energising processes with intelligent automation
• Exceeding service level expectations of the citizens especially during critical events
• RPA implementation and its best practices
Who should attend:
Chief Digital Officers
Chief Data Officers
Chief Information Officers
Chief Technology Officers
Chief Transformation Officers
Chief Operating Officers
Vice Presidents, Information Technology
Heads of Information Technology
Heads of Data Governance
Heads of Application