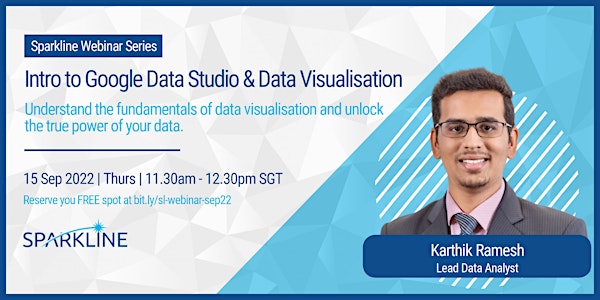 Intro to Google Data Studio & Data Visualisation
Learn the basics of Google's data visualisation tool!
About this event
Unlock the power of your data with data visualisation tools such as Google's Data Studio.
In this session, you will understand the fundamentals of the tool Data Studio -- Google's reporting solution for power users who want to go beyond the data and dashboards of Google Analytics.
Sign up today and check out the rest of the sessions in Sparkline's Learning Webinar Series
For further Training and Development check out Sparkline's Online Academy with courses on various Analytics tools and concepts: