Learn basic elements of gentle, therapeutic Qigong and Taichi to add to your Yoga classes for balance, health and vitality.
About this event
Learn basic aspects of Qigong to sequence into your Yoga classes and personal practice for better balance, health and vitality. In this 5 Day mini course you will learn the following:
✔️ Day 1: What is Qigong, how Qigong 气功 & TaijiQuan 太极拳 differ
✔️ Day 2: Cultivating Qi through the 3 Elixir Fields 丹田
✔️ Day 3: Expanding your Breath
✔️ Day 4: Mediating the Polarity of Yin Yang 阴阳
✔️ Day 5: Metal Elemental 五行金 Qigong (Lungs & Large intestine for Autumn)
Join live for free or purchase the replay (US$36/S$49) for 1.5 CEUs with Yoga Alliance USA & to watch at your own time.
JOIN LIVE: Dates are 13/9 Mon - 18/9 Fri, Livestream timings are: 6:30 CT | 7:30 ET | 13:30 CET | 19:30 Asia (SG, MY, TW). Duration 15-20 mins each
WATCH REPLAY: You will receive a link within 24 hours after each session to watch the replay. Replay includes 2 weeks unlimited access, a certificate of completion & 1.5 CEUs with Yoga Alliance USA.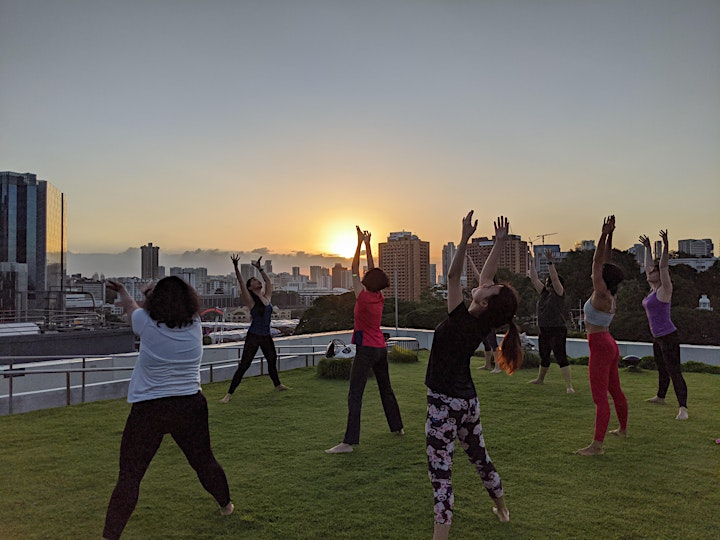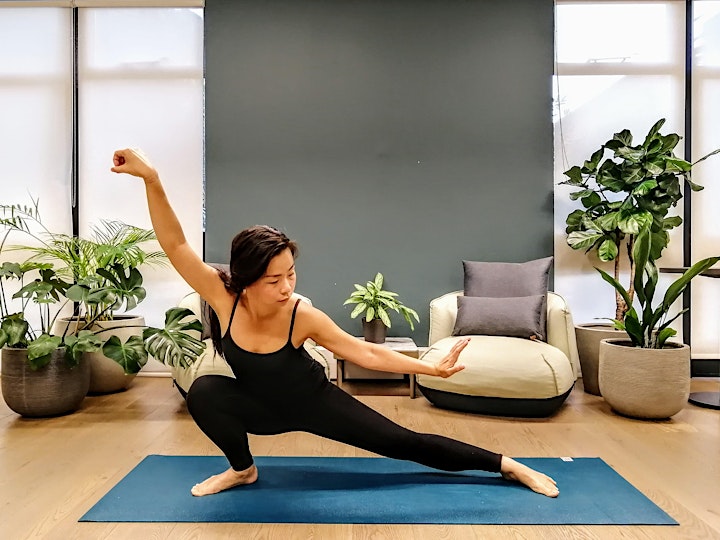 Your guide:
Wenlin Tan 陈文琳E-RYT 200, RYT 500, YACEP Yoga Alliance USA.
Wenlin has been studying movement and breathwork since she was 9, and teaching since 2016. She is known for her unique style, Qigong Flow, that integrates eastern philosophy, Qigong, Taichi and Yoga. A native Chinese speaker born and bred in Singapore, Wenlin's trainings and classes are informed by her continued training with various teachers, including Dr. Eleanor Criswell Hanna (Novato Institute), Dr. Gayl Hubatch (Blue Heron Centre), Dr Becky Chen (Mahota Clinic), Dr Wang Xun (Singapore College of Traditional Chinese Medicine), Master Chungliang Al Huang, Master Shi Yi-Heng, Mimi Kuo-Deemer and Daisy Lee.
Organiser of Intro to Qigong for Yoga Teachers 5 Day Mini Course
Wenlin is a Qigong, Yoga & Meditation Teacher & Teacher trainer certified with Yoga-Alliance USA (E-RYT 200, RYT 500, YACEP). Wenlin has been studying movement since she was 9, and guiding clients across Europe and Asia since 2016. Her clients include corporate executives from Deloittle, McKinsey, Yoga studios like YogaUnion, Italy, Obonjan private island resort, Croatia & corporate organisations like HeartVoice Singapore.
Wenlin specialises in Qigong Flow, and Gentle Somatic Yoga & meditation and offers these to support you to move with ease and feel pain-free.