Introducing the Digital Implementation Playbook
Our session is hosted by the Playbook authors who will explain what it is, its purpose and benefits, how to use it and how to get it
About this event
The Digital Implementation Playbook, by Robin Speculand and Jeremy Blain, is underpinned by the the unique Ticking Clock© model which considers the three strategic phases and the 11-step implementation process to adopt digitalization into any business effectively, while mobilizing and engaging people as a central component for success.
Many organizations are struggling to adopt the various moving parts involved in becoming a digitally driven organization. This is reflected in the fact that over 80% of digital transformations are failing.
This webinar will introduce how the Playbook supports leaders to overcome the most common implementation hurdles associated with digitalization; and more importantly, explains how the Playbook's worksheets, user cases, best practices and the Ticking Clock© model guides organizations to success.
Any purchase comes with a permission to use the Digital Implementation Playbook across your entire organization and includes
>A foreword by Professor Mark Greeven, Professor of Innovation and Strategy, IMD Switzerland and China
> A step by step guide through the implementation process
> Case studies and examples to provide new perspectives for your own journey
> Key questions to ask at each step to drive discussion and action planning
> Templates to help you to build your own 90-day implementation plan that everyone can be mobilized behind and engaged in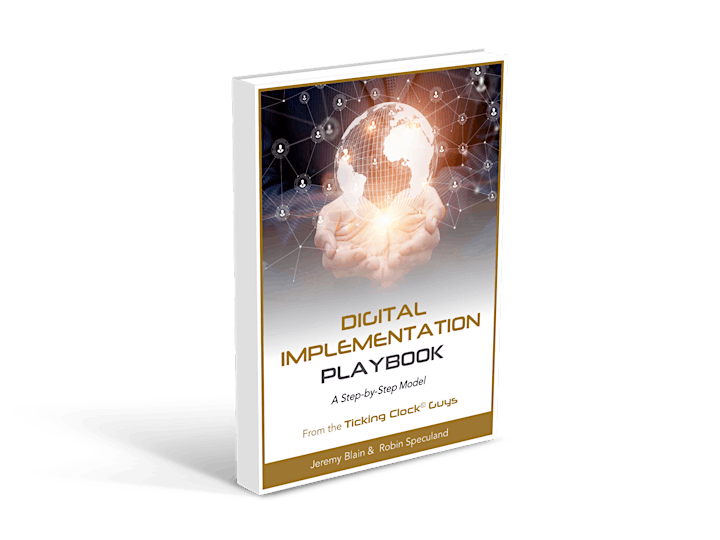 Organiser of Introducing the Digital Implementation Playbook