Ever wondered what counselling does? Come and learn how to improve your communication abilities and understand how you can help others.
About this event
Have you ever wondered what counselling does?
In our fast-paced society, many people are under a lot of stress, whether they are struggling as a student or trying to cope with an overwhelming workload. This leaves little time for them to spend with their loved ones which can lead to misunderstandings and arguments.
These are very common problems that everyone faces, but we are not equipped with the skills to help those who are suffering with these issues.
Counselling helps by giving people the time and opportunity to be heard, without any judgement. It is the art of using talk therapy to guide them towards better understanding of their issues and promotes positive change.
Come learn how to improve your communication abilities and understand how you can help your friends, loved ones and colleagues.
Workshop Content:
In this workshop, you will be learning:
What is Counselling?
The mental health professions in Singapore
The theories of Counselling
Hands-on practice
This course is suitable for HR professionals, Healthcare professionals, Social Service professionals or anyone with no counselling background. Undergraduate Psychology students who are interested in the field of counselling are welcomed to apply.
Course Requirements:
Diploma or 'A' levels equivalent
Minimum C6 in GCE 'O' levels English or equivalent
Award:
Upon successful completion of the workshop, each participant would receive:
Certificate of Participation in Introduction to Counselling
Disclaimer: This is an introductory counselling workshop. Attending this course will not qualify you to work as a Counsellor.
What participants like best about the course:
"Helping me get insights about the mental health world"
"Introduction to the different profession & basic skills needed in counselling"
"Good overview on the area of counselling"
"Informative + casual. Not intimidating to learn about complex matters"
"The practice session to practice what we have learnt"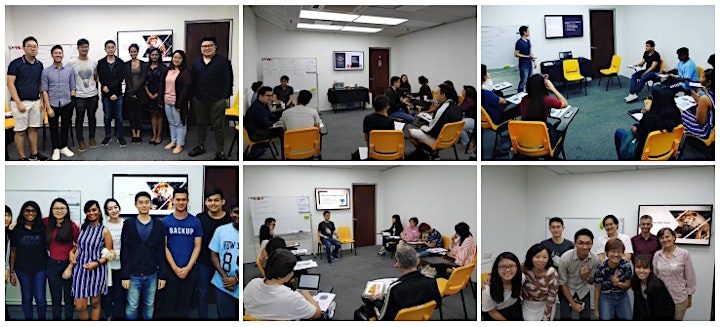 Organiser of Introduction to Counselling
The Lion Mind is a non-profit organisation (NPO). It's three aims are
(1) to strengthen an individual's positive mind and coping mechanism
(2) to provide the platform for practicing clinicians to gain the necessary competencies in providing clinical care
(3) and to outreach to the public on the importance of a healthy mind
The Lion Mind is a corporate member of the Association of Psychotherapists And Counsellors (Singapore) (APACS). This enables us to bring the highest standard of clinical care to our clients, and to provide quality community outreach and education to the general public.