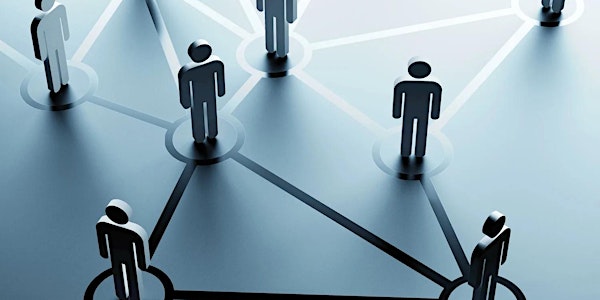 Introduction to Family Constellation : Free Talk with Mr Yuvraj Kapadia
Introduction to Family Constellation : Free Introduction Talk with Mr Yuvraj Kapadia
When and where
Location
ReDefine Wellness 333B Beach Road Singapore, 199563 Singapore
About this event
Family Constellation is a powerful therapeutic method to help you recognize difficult entanglements, both in your family of origin as well as in your present family or relationship. FC reveals hidden dynamics in relationship systems, expose embedded patterns or reveal "sticky" relationships or stuck situations. It shifts people's perception of where problems come from and suggests ways to move forward that strengthen and build.
The new perspectives allow issue holders fresh insights, a renewed sense of possibility, understandings, next steps or a shift in paradigm.
In short, a constellation seeks to move the system or individual from being stuck to movement or a focus on action.
Systemic Family Therapy was first developed by the German therapist, Bert Hellinger. In this therapeutic approach, we consider the individual as part of a greater whole – a family system – rather than as a separate entity. This approach also helps us resolve generational trauma, Anscetral trauma or any other trauma in the family system.
Come join us for this talk with Yuvraj Kapadia to know more about Family Constellations! The talk will cover :
- what is family constellation
- how it works
- how it can help you move past the stuckness!
Talk Schedule (Singapore Time) :
Date : 9th December 2022 @7.30pm - 8.30pm
Venue : The session will be open to attend both in-person and on Zoom.
Physical Venue : ReDefine Wellness @ 333B Beach Road, Level 3, Singapore 199563
Virtual Venue : Zoom. The zoom link will be shared before the event via email
Facilitator : Yuvraj Kapadia
Dr Yuvraj Kapadia is the CEO of EKAA and has been teaching hypnotherapy and regression therapy for the past 20+ years. He is the internationally acclaimed trainer and speaker and he is coming to Singapore!
For more details on Family Constellation: https://redefinewellness.asia/family-constellation/
For any additional questions or information, please contact Shirley at +65-91992684 shirley.tay@redefinewellness.asia or Pooja at +65-97276181 pooja.arora@redefinewellness.asia
For more details and information on workshops and classes schedule, please visit our website : https://redefinewellness.asia/view-schedule/
By registering for this event you agree with our Terms of Service (https://redefinewellness.asia/terms-or-service/) and Privacy Policy (https://redefinewellness.asia/privacy-policy-3/). You also give us permission to reach out to you for this or similar events. You can always change these permissions by letting us know at info@redefinewellness.asia.