Master the basics of broad edge calligraphy in this comprehensive 5-hour workshop.
About this event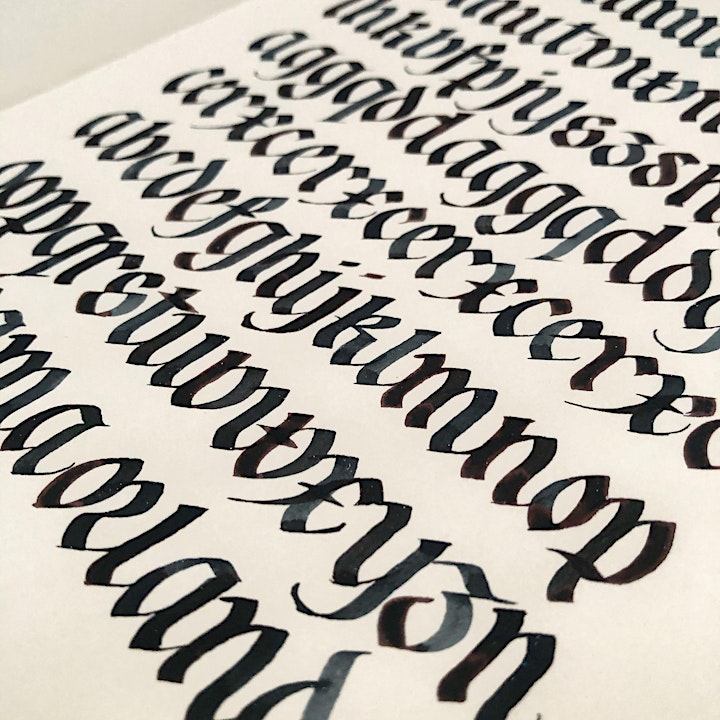 Gothicized Italic is a gothic calligraphy style written with a broad edge pen/nib. A far cry from its pointed pen counterparts that have become such a staple in our calligraphy journey.
This introduction to Gothicized Italic features 5 hours of online lessons, held over a day with a semi-private class size of 6 participants as well as a 1-1 online feedback session post-lesson.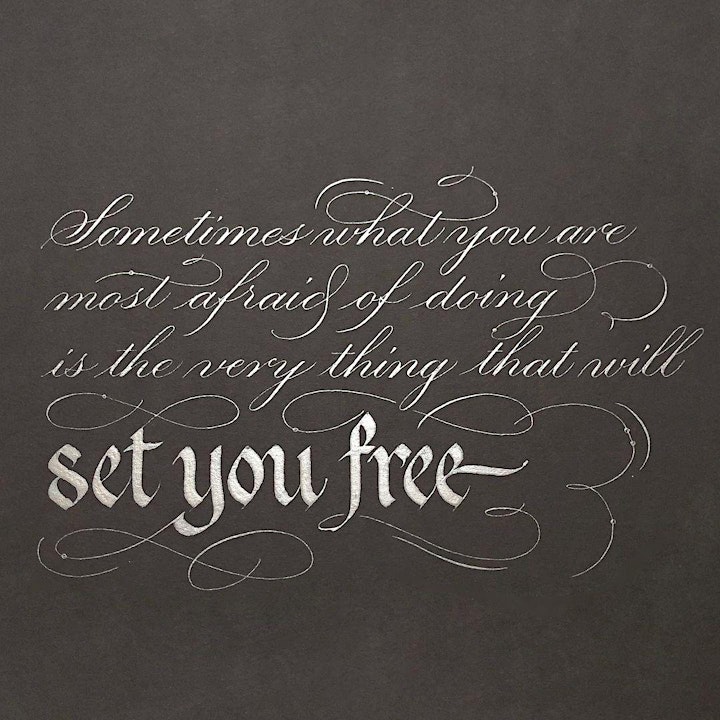 During this class, you will be introduced to broad edge calligraphy, learn to use the tools of the trade and hopefully gain a more in-depth understanding of the wide spectrum of calligraphy that exists outside of other conventional styles.
The focus of the lesson will be to familiarise participants with using a broad edge writing instrument, to cover the lowercase letters of this style of calligraphy as well as learn how to create guides for writing. This class also aims to introduce another style of writing to enhance and add variety to those who are already familiar with other styles of calligraphy (Brush, modern, copperplate etc.)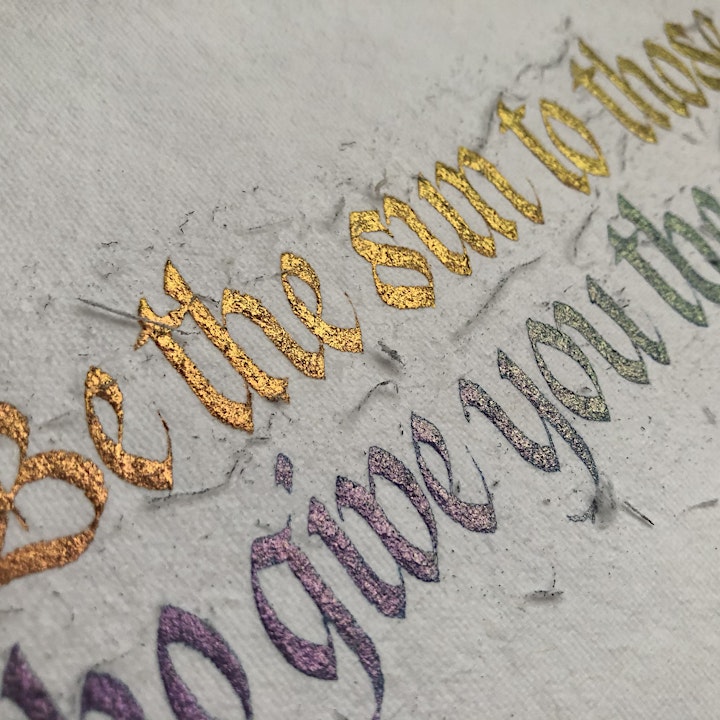 This workshop is designed for all levels of learners and is suitable for beginners too, above the age of 18.
The workshop fee is inclusive of bring-home materials for each attending participant:
1 set of curated worksheets and notes
5 varying sizes of broad edge nibs
1 slim straight holder
1 bottle of ink in a customised jar
2 quarter pans of colour-shifting handmade metallic paint (by local paint maker @andflowertales)
Digital guides for personal use
1 hand-written place card
30 sheets of premium calligraphy paper
$10 Cityluxe e-Voucher
An email confirmation with your discount code will be sent to you. Do respond to the email to confirm your attendance.
Workshop materials will be sent to participants. If you prefer to self-pick up your materials, do let us know when you receive the email confirmation.
Terms & Conditions
Workshops are non-refundable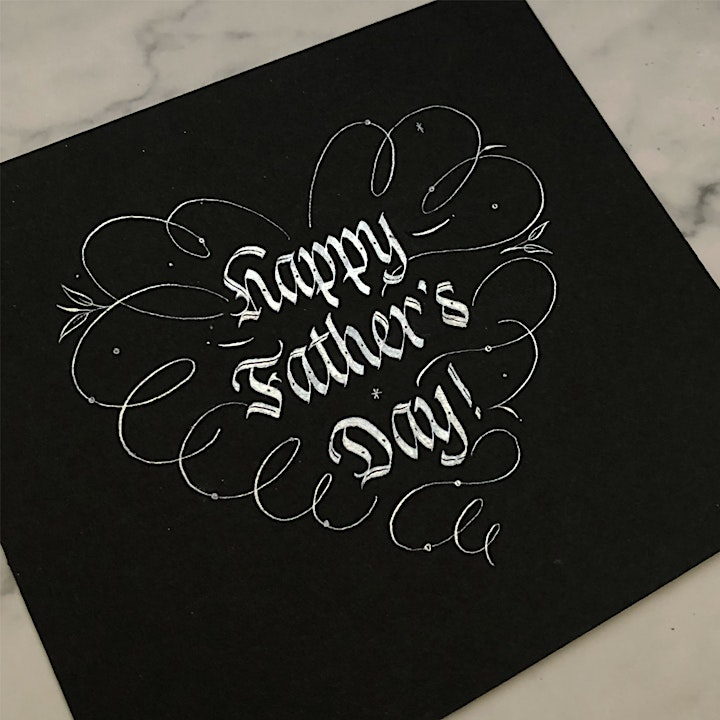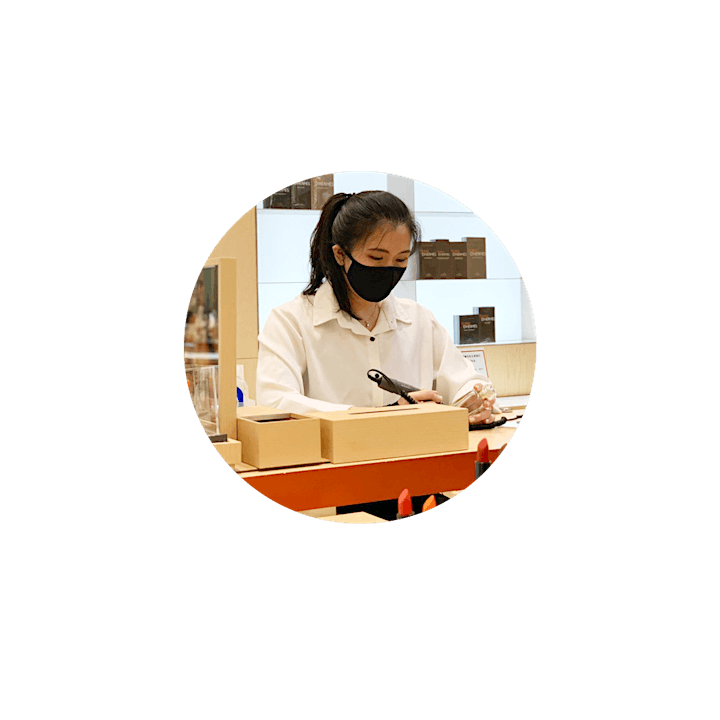 About Su Sian (@Tan_Su_Sian)
A designer by day, creative by night, I've always loved working with my hands. I started my artistic journey almost from birth and it has been a colourful journey since then. Customising and making gifts have always been a big part of my life and ever since I've picked up calligraphy, every celebration was an opportunity to make a card.
I first picked up a pointed pen in 2015 but only became more serious about it in 2019 when I took my Certificate of Calligraphy under CLAS, UK in Copperplate of which I thankfully passed (with a distinction). I then took up Gothicized Italic under the guidance of Nina Tran (@anintran) in 2020 and have been picking up more and more scripts ever since. It has been such an amazing experience expanding my knowledge of this age-old craft and I cannot wait to hopefully spread the joy that it has brought me to others who share the same love and passion for the arts.
Organiser of Introduction to Gothicized Italic Calligraphy Online Workshop