Letteringinphosphenes presents an introduction to the basic fundamentals and techniques of Pointed Pen Calligraphy.
About this event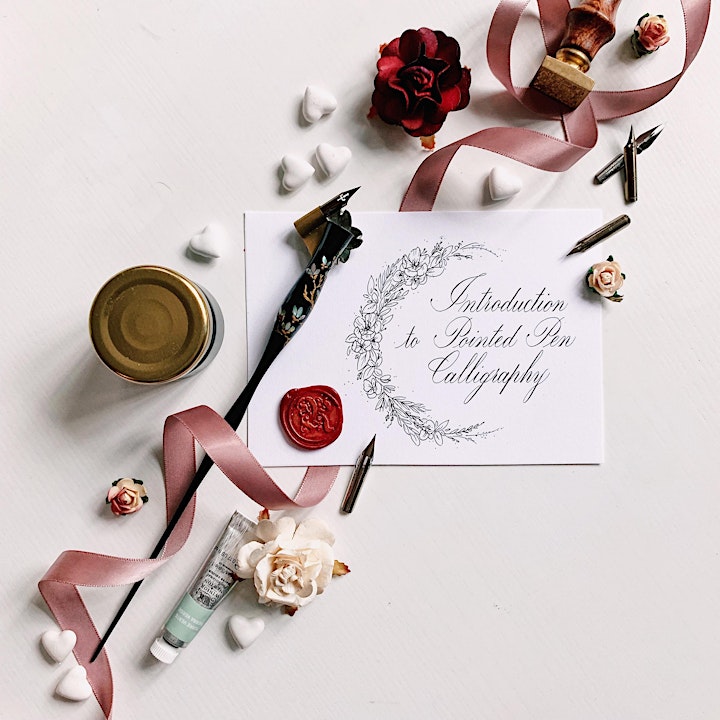 This Introduction to Pointed Pen Calligraphy features 5 hours of in-person lesson time over 2 weeks (15 May & 22 May), and an intimate class size of 4 participants. During our time together, Rachel will guide you through a few selected pointed pen calligraphy techniques that will help you understand the basic fundamentals and allow you to create a variety of modern and traditional styles, depending on your preferences.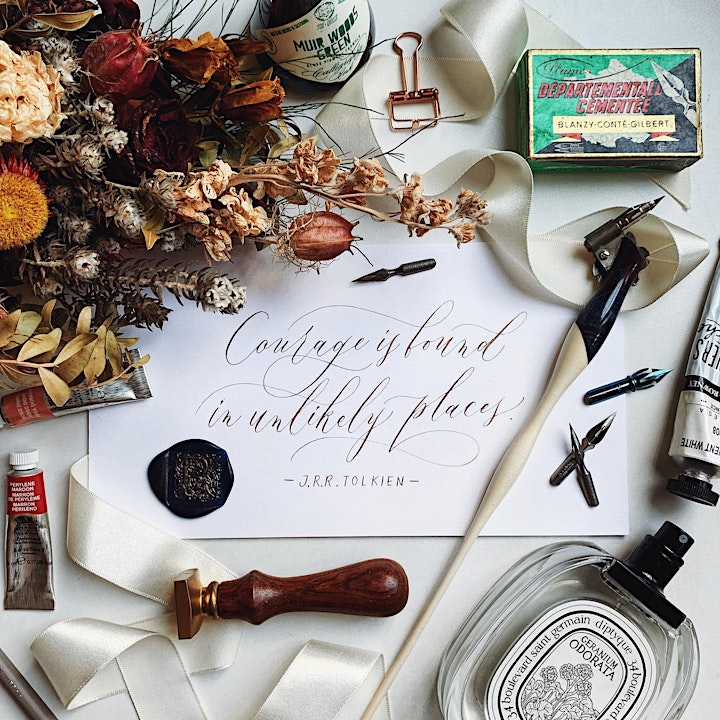 Calligraphy is all about detail and nuance. Starting with knowing your tools, materials and proper writing posture to help you achieve beautiful writing, the detailed lessons will guide you to effectively use the calligraphy tools to form basic strokes, letters and words.
The main focus of the lessons will be on lowercase letters and refining technique; this is essential to building a good foundation. Time will be allotted in the second lesson for some uppercase letter demonstrations, basic layout and planning tips for writing quotes if time permits.
An optional take-home task will be assigned after the first lesson, and if completed, individual 1-1 feedback will be given.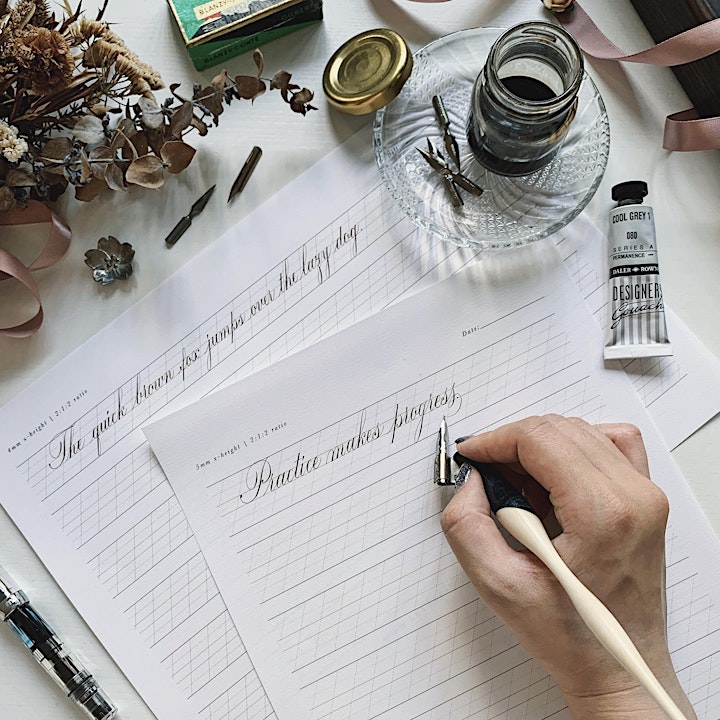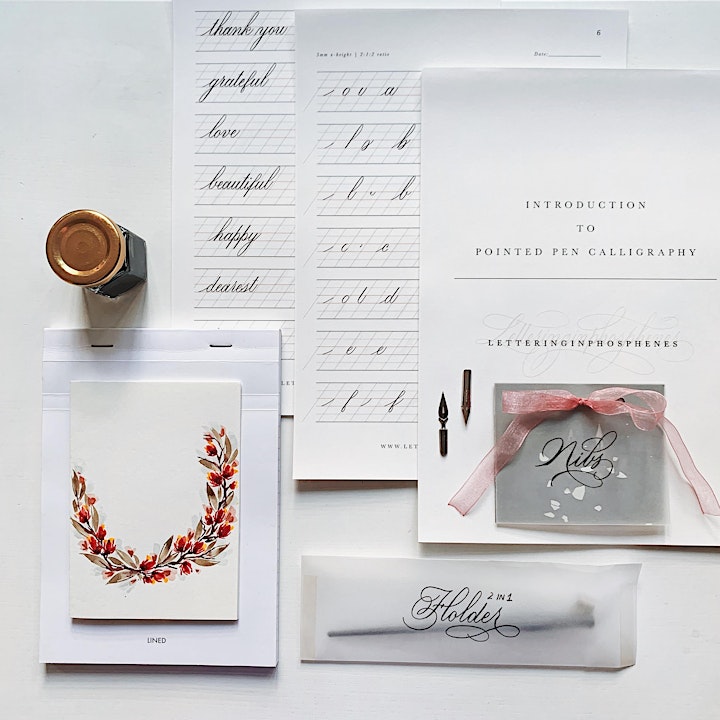 This workshop is designed for all levels and is suitable for beginners too.
The workshop fee is inclusive of bring-home materials (subject to changes) for each attending participant:
1 set of worksheets (Printed on premium paper)
1set of 2-in-1 straight/oblique calligraphy holder (suitable for both left and right handed)
2 calligraphy nibs (Type of nib dependent on availability)
1 bottle of calligraphy ink
2 premium ink samplers (Type of inks subject to availability)
1set of exemplars (Lowercase and uppercase)
1set of guide sheets (Digital copy)
1 hand painted card
1 calligraphy practice notepad/notebook
$10 Cityluxe e-Voucher
An email confirmation with your discount code will be sent to you shortly after. Do respond to the email to confirm your attendance.
Note:
This workshop will be completed in 2 days: 15 & 22 May
To adhere to safe distancing measures, the number of attendees allowed for this workshop is capped at 4 pax .
Terms & Conditions
Workshops are non-refundable
You may reschedule your workshop date on any other days the same or equally priced workshop is available

About Workshop Instructor: Rachel (@letteringinphosphenes)
A writer and aesthete at heart, I have always been in love with words. Circa 2016 saw the start of my calligraphy hobby, and since then, a humble interest in the art of writing has grown into something that I believe I will spend the rest of my life doing.
While I conduct workshops, do on-site calligraphy sessions, take on commissions, design stationery for events, and even have the privilege of writing for exclusive corporate clients, my favourite part of calligraphy is in the personal touch it lends to writing – something that can't be replicated.
As a calligrapher, I normally use a dip pen and ink, amongst other items such as pencils, high grade calligraphy paper, and wax and seals.
The dip pen is very similar to the traditional tools which were originally used in the 17th and 18th century by scribes and calligraphers, before the invention of modern fountain pens, ballpoint pens, and markers. One would use a metal nib attached to a pen holder, which will have to be dipped in ink before writing. Every 4 to 5 letters that has been written, the pen will have to be re-dipped. Though tedious, I find that it lends a beautiful, timeless finesse to the writing of any word, quote or passage.
It also enables me to mix my own custom coloured inks using raw pigments; this bespoke service is much sought after by clients who look for uniquely coloured inks such as metallics (gold, rose gold, silver, bronze etc. ) and pastel colours (popular for weddings).
Organiser of Introduction to Pointed Pen Calligraphy Workshop