Description
In the excitement of the bull run last year we would be hosting our very first "Investing for the modern woman" workshop!
Last year, the Straits Time Index climbed about 20%. The Dow surged 25% while the Nasdaq soared nearly 30%.
In the workshop, we would be speaking on topics specially designed for women investors and empowering them with financial knowledge towards financial independence. As well as proven easy methods that can be implemented striaght away!

With these key take aways, this is a talk you cant miss!
You will be able to invest confidently and not miss out on the opportunities again!
Topics
Top 5 methods you can take away with real life examples.

Make the right investment effortlessly.

Reap the dividends for your modern lifestyle.

Case studies and real experience sharing
About the speaker

Chariot Tan
Mr Chariot Tan Xi Liang is a regular speaker at Government Organizations and Companies on topics regarding Financial Advisory. His ability to translate complicated financial jargon into easy to understand layman language made him highly sought after in the industry. He has been selected by his alma mater Singapore Polytechnic and showcased as an outstanding graduate. He has also been interviewed in the mainstream media such as Lian He Zao Bao, AsiaOne, The New Paper and many more.
Mr Chariot Tan has also been nominated for the prestigious Junior Chamber International Singapore Top Outstanding Young Person of The Year 2013 for his consistent performance in the Industry. On an international level, worldwide winners include Mr. Jackie Chan, Mr. Elvis Presley, and Prime Minister Lee Hsien Loong.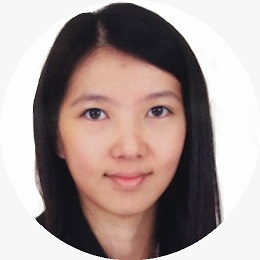 Vivien Lee
Vivien is a mum of 3 young children and a modern career woman. Where she wants to be able to earn her keep while at the same time able to spend quality time with her children and family. She felt that she is able to do this is because she have reaped the benefit of investing early on in her younger days, when she just started out working. Today she is financially secured and independent, she wants to reach out and share her experiences to others.
Feel free to come on down and start your own journey as Vivien share her's!
Looking forward to see you there!
Directions:
By Bus:
Alight at Bus Stop 08031
Bus numbers: 7, 14, 14e, 16, 36, 36A, 36B, 65, 77, 106, 111, 124, 128, 162, 162M, 167, 171, 174, 174e, 175, 190, 700, 700A, 850E, 951E, 971E, 972
By MRT:
Alight at Station Dhoby Ghaut MRT Station (NS24/NE6/CC1)
By Car
Exit 4 (Orchard Rd) via CTE
Contact: 9846 7841
Please note down our office contact details, should there be issues locating the place feel free to drop us a call and we will send our guides to assist you.
If you have any queries regarding our Seminar, please email us at contact@ipaadvisory.com.sg