As a rule of thumb, the price of a Freehold development is higher than a leasehold development.
About this event
Not only are Freehold units scarce in Singapore, but there is also no lease decay as the ownership does not return to the government after 99 years.
With that scarcity in mind, how do investors hunt for a Freehold property that can withstand the test of time? How is that even possible for you to invest in one at a leasehold price?
Let Singapore renowned property guru, Mr Ismail Gafoor shares his takes with you on 14 Sep (Tues) at 8pm!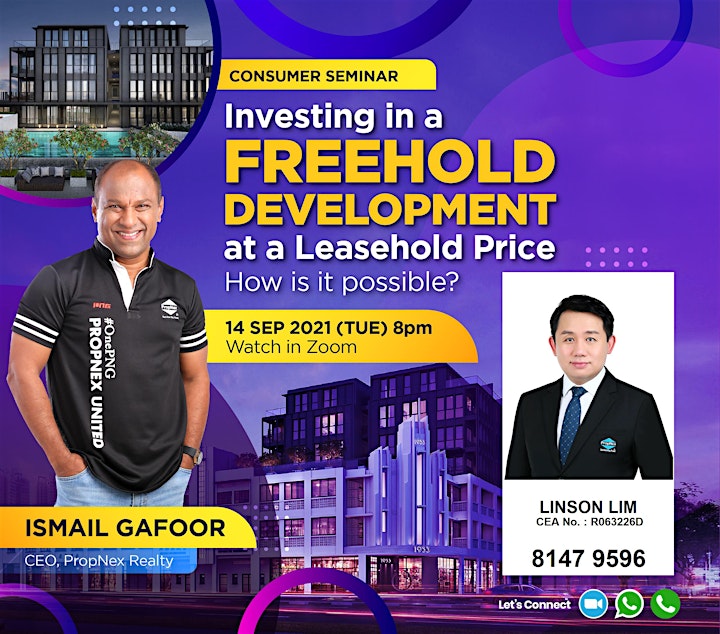 Organiser of Investing in a Freehold Development at a Leasehold Price