Is Your Son Going to Enlist in the Army Soon?
About this Event
Many parents are worried...
Is your son going to enlist in the army in the next few months? Are you worried that he may not be able to cope? Don't worry, you're not the only one. There are many mothers just like you…
Some are afraid that their son will get bullied by his bunkmates, picked on by his superiors and cannot survive independently. Others are anxious about their son's safety; with the many training-related deaths appearing in the news recently.
I'm sure that by now, you would have already read online forums and articles about what to expect, talked to your husband about his time in NS, and even asked friends with older sons who have already been through army.
But different people would have told you different things… So who should you believe? Also, times are always changing. What was true last year may have changed by the time your son enlists in NS.
That's what we are here for.
How will this course benefit you?
Here at Botak Brothers, we run the MOST UPDATED AND SPECIALISED army seminar in Singapore catered to parents just like you! In this 2 hour long session, you will find out:
What your son should NEVER EVER DO during his training
SUPER IMPORTANT ITEMS that your son must bring on his 1st day
INSIDER TIPS AND TRICKS for your son to survive his grueling 5 days in the jungle
SECRET ADVICE to increase your son's chances in getting selected for command school (OCS & SCS)
On top of that, if you sign up for our seminar today, we will add you into an exclusive and private group (worth $97) where you can ask UNLIMITED questions about your son's NS life and we will answer them all. Also, you can attend our future seminars AS MANY TIMES AS YOU WANT (worth $197)… all for FREE!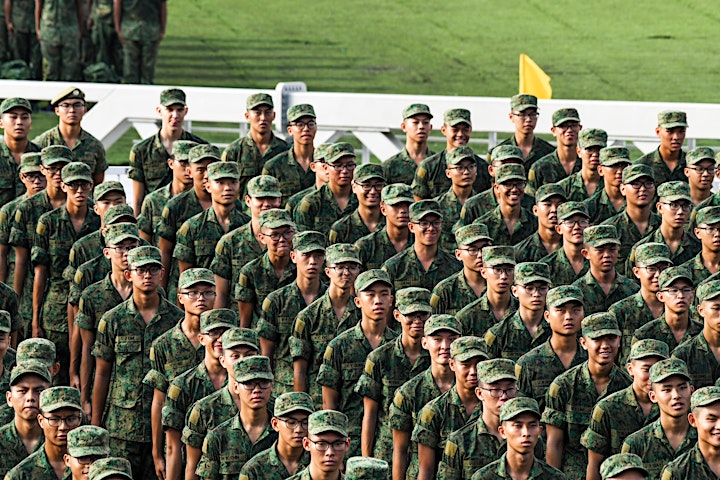 Just a small investment...
For a limited time only, we are offering a HUGE 70% DISCOUNT for those that attend our seminar, in addition to the bonuses worth $294 that we threw in for free. That's right, the final price is only $47!
Go ahead and reserve your seats now for our 2 hour long NS seminar! We look forward to seeing you there :)
27 March: 5 seats left
28 March: 9 seats left
P.S. If you sign up with your friend, both of you will get to attend our seminar at just $37 each!
P.P.S Your husband attends for free!
Who are we? Why should you trust us?
At Botak Brothers, we are a team of Singaporeans who have very recently finished serving our 2 years of National Service. We count among ourselves former Tekong Platoon Commanders who were in charge of newly enlisted recruits during their BMT, and Commissioned Officers from various camps around Singapore.
With firsthand experience training and commanding new soldiers like your son, we are confident that we can assist you in understanding what your son is about to go through soon.