Event Information
Location
SimplyIslam.sg
152 Still Rd
Singapore, Singapore 423991
Singapore
Join this WOMEN-ONLY Islamic Essentials course and build your foundation of the basic essentials and Fiqh matters of Islam for women.
About this event
Understanding the commandments of Allah The Almighty upon a Muslim is an obligation all must adhere to. Allah the Al-Mighty said in the Qur'an:
"I have not created the Jinn and men but to worship Me", (52:56).
To perform these acts of worship one must learn the rulings of the obligations.
In addition, Islam has given to each their respective rights and obligations, justly. There are general rulings and those specific to certain circumstances. An example will be the prayers (salah) - there are general rulings such as its main integrals, and also specific rulings such as the Awrah (body parts to be covered) for men and women which differ.
Islamic Essentials for Ladies is our newest course, fully geared at meeting the Islamic Educational needs of our Muslimahs. It will address the intracracies and uniqueness of practising Islam as a Woman in a Female-only environment so awkward questions may be asked without fear of embarassment or shyness pervading.
Thus, the objective of this course is to help women understand the fundamentals and distinct rulings better in an exclusive all-ladies class.
This course will be the first part out of the two, and is suitable for those who have not received basic religious knowledge or exposure of it. It is also highly recommended for students, parents and educators living in contemporary Singapore.
Commencement: 07th February 2020
Course Details
Time: 8pm-10pm
Frequency: Every Friday
Teacher: Ustazah Munirah Abdul Aziz
Texts: Notes will be provided
Medium of Instruction: English
No. of Lessons: 6
Fee: S$100, Early bird $80 (till 30th November)
Venue: SimplyIslam.sg (152 Still Road)
Requirements
This course is open to all female students, of ages 18 and above. Basic knowledge, exposure or familiarity to Islamic knowledge is not required. At the end of the course students can expect to have basic understanding on the Islamic Jurisprudence for women.
Course Syllabus
Lesson 1 :
Introduction
Ritual Impurities
Lesson 2
Ritual Purity for Women
Lesson 3
Prayers for Women
Lesson 4
Fasting
Lesson 5
Etiquettes of a modern day Muslimah
Lesson 6
Recap and Question and Answer session
About the Teacher
Ustazah Munirah Abdul Aziz is a seasoned teacher at SimplyIslam, having been teaching upper Secondary students for over 6 years. She is dedicated to the art of teaching, spreading here deep knowledge of Islam through the various classes and courses she helms. Ustazah Munirah built her Islamic foundations at Madrasah Al-Maarif. She is currently in her final year in the Bachelor of Counselling at SUSS, and is also undergoing practicum at an MOE school on her path to be a full-fledged professional teaching practitioner. Ustazah Munirah is certified by the Islamic Religious Council of Singapore (MUIS) and the Asatizah Recognition Board (ARB) and has been issued with the Asatizah Recognition Certificate.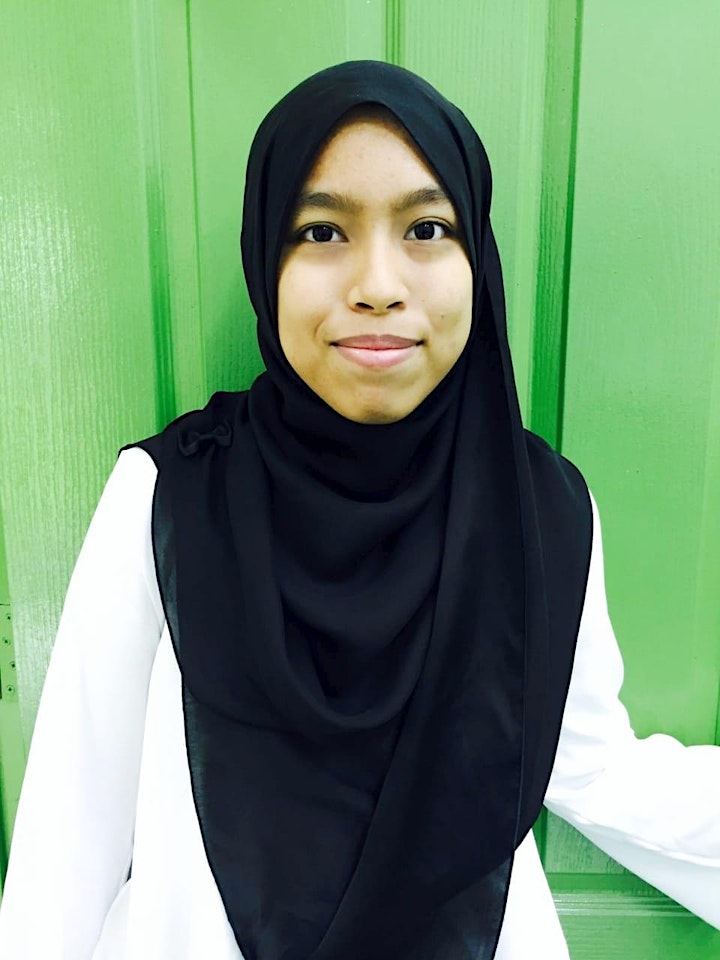 Date and time
Location
SimplyIslam.sg
152 Still Rd
Singapore, Singapore 423991
Singapore
Refund policy