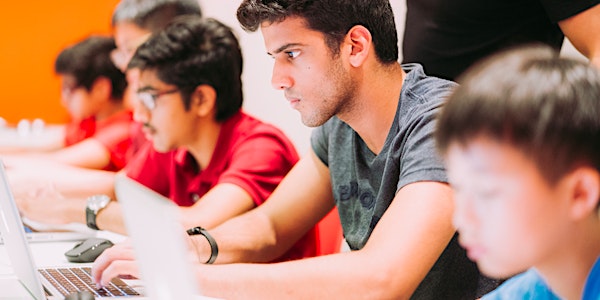 Java 1 @ Bukit Timah/Online : July Coding Camp |25 - 29 Jul | 1pm - 4pm
Java 1 - Introduction to Java for Ages 15 - 18 (Grades 9-12)
When and where
Location
Bukit Timah Campus (Coronation Plaza) 587 Bukit Timah Road #03-15 Singapore, 269707 Singapore
About this event
SG Code Campus Academics Java Bootcamp
Prerequisites:
No prior coding experience necessary
Suitable for students in: iGCSE | International Baccalaureate (IB) | Advanced Placement (AP)
The introductory holiday Java coding camp is designed to give students a foundational understanding of the Java programming language, which features heavily in the written and practical assessment components of both the IB and AP curricula. Prospective and current iGCSE students in Years 9/10 will also find the Java skills they pick up useful when they continue on to IB Computer Science in Year 11/12 (a common course progression at many international high schools in Singapore).
The Academics Programme aims to instil in students a mastery of the theory and concepts needed to achieve success in the study of Computer Science at high school; Academics also features a targeted treatment of the Java programming skills needed to meet the practical assessment criteria of the IB and AP curricula. In contrast, our Principles programme is exploratory by design and leads to more general and broad-ranging software development skills in Python and JavaScript.
Course Schedule
The holiday Java Coding Camp runs from 25-29 Jul, 1pm-4pm at our Bukit Timah Campus in Coronation Plaza.