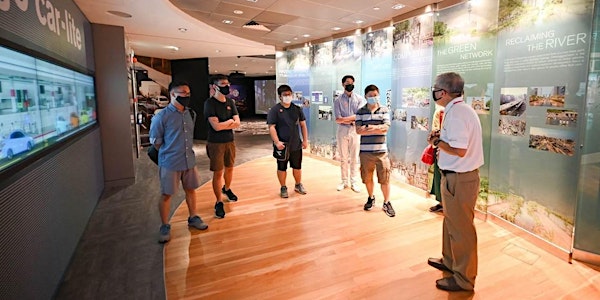 Multiple dates
Join a guided tour of the Singapore City Gallery
Learn how Singapore transformed over the past 50 years to become a liveable and sustainable city, and a delightful and endearing home.
By Urban Redevelopment Authority (Outreach)
Date and time
Tue, 18 Jan 2022 11:00 - Tue, 27 Jun 2023 13:30 +08
Location
Singapore City Gallery 45 Maxwell Road The URA Centre, 069118 Singapore, Singapore 069118 Singapore
About this event
About the Exhibition
Thank you for your interest in joining a community tour of the Singapore City Gallery!
Led by URA volunteers, our 1-hour guided tour will provide you with an overview of Singapore's urban development and how URA brings plans to reality through a long-term and integrated planning process to shape a city that is distinctive, liveable and sustainable. You will also gain a better appreciation of the challenges in balancing different needs for land and the innovative solutions that we have adopted to overcome them.
Tour Information
Guided tours are offered on Tuesdays and Thursdays, and the 2nd & 4th Saturdays of the month.
Led by URA volunteers, each tour is approximately one-hour long.
Tours are conducted in English and recommended for participants aged 16 and above.
When visiting, do set aside 1.5 hours for the guided tour and for some time to explore the Gallery or any special exhibits that may be showing.
Things to Note
By registering for the tour, you are agreeing to the following terms and conditions:
Your personal data may be used and/or disclosed for purposes of data analysis and identity verification and such other related purposes;
Photos and videos may be taken by the organisers during the tour and used for publicity purposes;
Unauthorised recording in any form, including video and audio, is not allowed during the tour.
How to Book
1. Click on "Select A Date".
2. Pick your preferred tour date and time and click on "Tickets".
3. Click on "Register" and complete the registration form.
4. Each registration is valid for one individual. If you are visiting in a group, separate registrations are needed for each individual. Availability is on a first come, first served basis.
Enquiries
For enquiries, please email us at URA_Outreach@ura.gov.sg and we will get back to you within 3 working days.
Advisory on Mask Wearing in the Gallery
Mask wearing is no longer mandatory within our Gallery, and will be up to each individual's discretion.