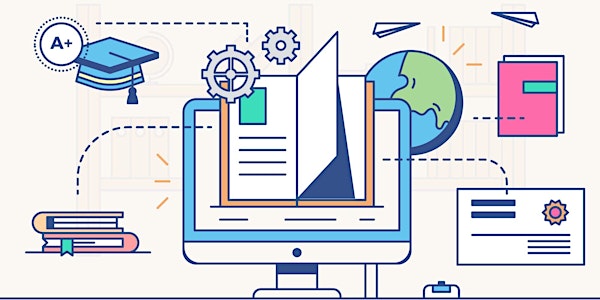 Join the Conversation on the future of ChatGPT & AI in Education
Join us for a captivating fireside chat to explore the impact of ChatGPT and Artificial Intelligence on primary and secondary education.
By Dulwich College Singapore
When and where
Date and time
Tue, 21 Feb 2023 18:30 - 19:30 +08
Location
The Alleyn Theatre, Dulwich College (Singapore) 71 Bukit Batok West Avenue 8 Singapore, 658966 Singapore
About this event
With recent media attention surrounding ChatGPT, this event provides a unique opportunity to gain insight into how AI is shaping the future of education and its impact on students, parents, teachers and the sector. Discover the benefits, challenges, and opportunities AI presents.
Register now to be a part of this engaging conversation!

Panellists:
Daniela Silva, Group Head of Learning Innovation and EdTech, Education in Motion (EiM)
Daniela is a global citizen who comes with deep experience and research in innovation for teaching & learning across international organisations. During her 16 years in educational leadership roles, Daniela has effectively deployed sustainable innovative learning practices, infused pedagogical & physical solutions for agile teaching, and has led various educational technology projects such as CoSN Driving K-12 Innovation research series where Daniela has been an Advisory Board member since 2011. Daniela is a systems thinker who is currently the Group Head of Learning Innovation and EdTech for the Education in Motion group of schools (Dulwich International Colleges, Dulwich International High Schools, Green Schools, and others) and has served as a High School Principal in China, Group Director of 21st Century learning for the Qatar Foundation Schools and CIO at The American School of Lima, Colegio Roosevelt.
Jacob Martin, Deputy Head of College, Dulwich College (Singapore)
Currently Jacob is the Deputy Head of College at Dulwich College (Singapore) leading the compassionate systems framework within the College and driving the development of Global Citizenship and Sustainability. He is also developing networks of schools in the South East Asian region seeking to develop a Compassionate Systems Hub. Jacob is part of the founding cohort of the MIT led global project with the framework and a certified Master Practitioner in the field.
Previously he was the Director of Teaching and Learning at the International School of Zug and Luzern. There he led and developed the pedagogical development and professional learning programme for all faculty. Jacob has been involved with Educational Technology both as a Network Manager and ICT support lead and as a Director of ICT. He maintains a keen interest in ICT and in particular on the impact and potential new technologies have on the future of education.
Mel Ellis, Head of Senior School, Dulwich College (Singapore)
Mel joined Dulwich College (Singapore) in 2014 and is the Head of Senior School. Prior to this, Mel spent 7 years at Dulwich College Beijing, where she held a variety of roles, from Head of Science to Assistant Head in the Senior School, and she also led professional development and performance management for staff across the whole College.
Mel started her teaching career in the UK at a large school in Manchester, having graduated in Chemistry and French from the University of Liverpool. An interest in working overseas led to an international move and post as Head of Chemistry at South Island School in Hong Kong, followed by a move to Vienna International School as Head of Science.
Mel is interested in the pedagogical applications of AI, particularly around how this will impact the way in which educator assess in the future.
Nick Bevington, Head of Junior School, Dulwich College (Singapore)
Nicholas Bevington is Head of Junior School at Dulwich College (Singapore). Following his education at Portsmouth Grammar School in the UK and a gap year working in France, he studied International Relations at Keele University, representing Keele at the Harvard University MUN in 1995. Following a spell on the British Airways finance graduate programme, he pursued his passion for teaching, first sparked by university holiday jobs working at US summer camps, by taking his PGCE at Newcastle University. He has worked as class teacher, Department Head, Deputy Head and has completed two headships, the second at an award-winning school in the UK. He has been instrumental in embedding use of technology in the schools he has led and has seen at first hand the advance of AI in education.
Moderator:
Crispian Farrow, Chief Innovation Officer, Education in Motion (EiM)
Crispian Farrow is currently Chief Innovation Officer for EiM Global, driving EiM's technology strategy and digital transformation agenda. With more than a decade working in the international schools sector, Crispian has held various leadership roles at both school and system level, advising on and leading a range of education and learning technology programmes. Crispian hosts the EiM Global podcast series exploring themes in education transformation and co-founded Young Founders School, a non-profit teaching entrepreneurship and future-ready work skills to under-served youth across Asia.
Booking Guidance
Please note the following before booking:
This event is free to attend.
Doors will open at 6.20 pm. The event will start promptly at 6.30 pm. Tea and coffee will be available in the foyer from 6pm prior to the start of the event.
There will be no onsite parking available. We highly recommend parking in the HDB multi-storey car park beside the school. Please see the map below. HDB Blocks 445 and 448 are close to the school.
If you are arriving via taxi, please request to be dropped off at the Performing Arts Centre of Dulwich College (Singapore).
Masks are not compulsory according to the current COVID restrictions. However, it is highly recommended if you are feeling unwell.
Please make sure you keep your tickets handy before entering the theatre.