Journeys in Scratch: Create with Code, [Ages 7-10], 14 Dec - 18 Dec Holiday Camp (2:00PM) @ East Coast
About this event
So you've just discovered your Scratch superpowers? What will you create with them? As with learning any new skill or language (or power!), practice makes progress, and this course is for kids who want to take their coding to the next level. Through a series of intermediate projects, by the end of this course, you'll be ready for the next big coding challenge!
KEEPIN' IT SHORT & SNAPPY
Requires Start with Scratch (either the online or offline)
Apply coding concepts and real world themes to intermediate Scratch projects – build a chatbot, paint programme, and games
Guided learning to practice coding concepts, develop kids' confidence, and build their capacity as self-directed learners and coders

Scratchers Assemble!
So you've just discovered your Scratch superpowers? What will you do next with them?
As with learning any new skill or language (or power!), practice makes progress. In this course, through 4 curated projects, kids deepen their coding skills, build their creative confidence, and develop a higher level of mastery to set them up as self-directed programmers and learners.
Here's a sneak peek of what kids will get up to…
Program a personalised chatbot with Scratch.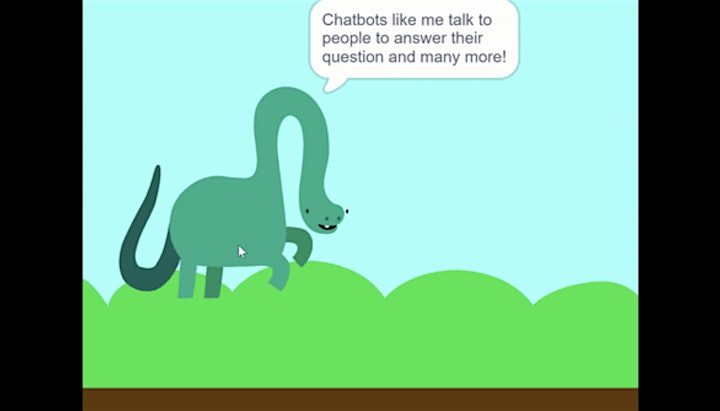 Code a 'Beat the Goalie' football challenge!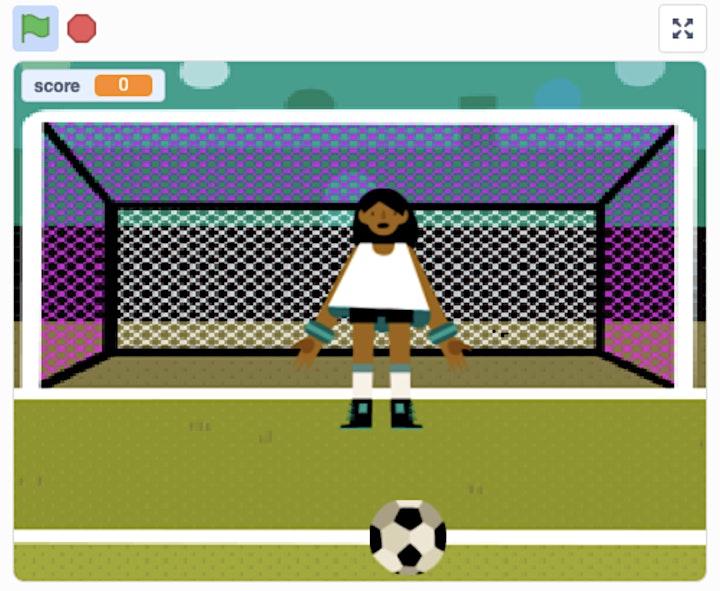 Programme a game to help your diver collect all the plastic trash in the ocean, while taking care not to disturb the inhabitants of the underwater world.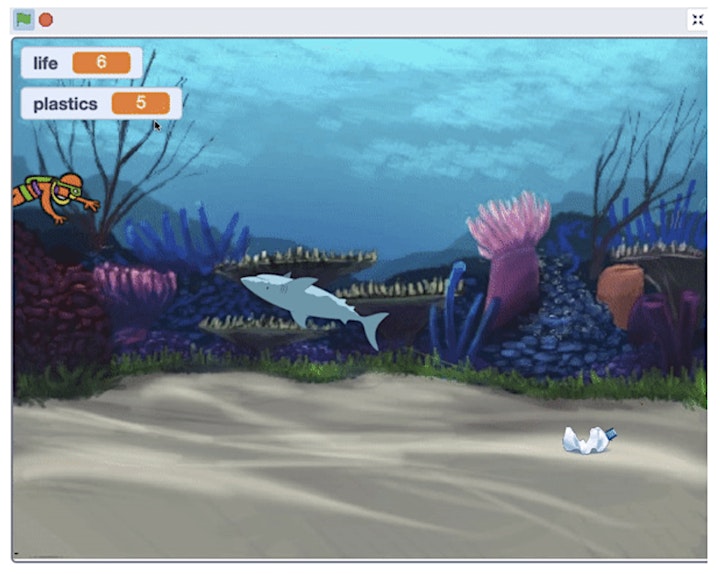 Try your hand at digital art, by creating your own Paintbox application!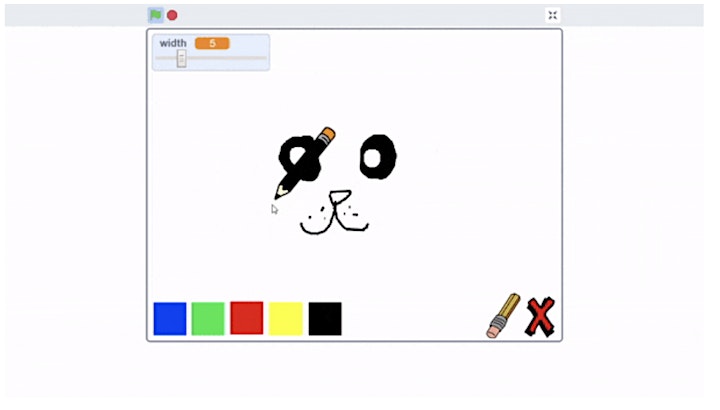 And synergising your creativity and coding superpowers, you'll also create your own project to share with your peers on the last day of class.
Keep the learnin' going with this series of guided Scratch projects – our instructors will walk your kids through the process of building these fun projects and get their coding superpowers ready for the next challenge thrown their way!
The perfect intermediate follow-on course to the introductory Start with Scratch – Journeys in Scratch will keep kids' enthusiasm for code going, and reinforce core programming concepts before they progress to advanced courses in Scratch.
Important note to parents:
Journeys in Scratch is an intermediate Scratch course – a strong foundation in Scratch (Start with Scratch or equivalent) is a prerequisite.
Participation in other programming and robotics courses (including non-Scratch Saturday Kids courses such as Marvelous Machines and Mechanisms, Code and Invent with micro:bit Block Editor, Bring Your Lego to Life with Code, and Mod & Hack 3D Games with Minecraft and Kodu) cannot count as fulfilling the Scratch prerequisite due to the very different concepts learnt in each class.
Oh! The stuff you'll learn...
Sequences, loops and events
Increase complexity with Conditions and Variables
Add timers, life counters and scores
Broadcast messages
Test and debug using logic and systematic reasoning
Life skills you'll learn
Design thinking
Problem solving
Presentation skills
Logical thinking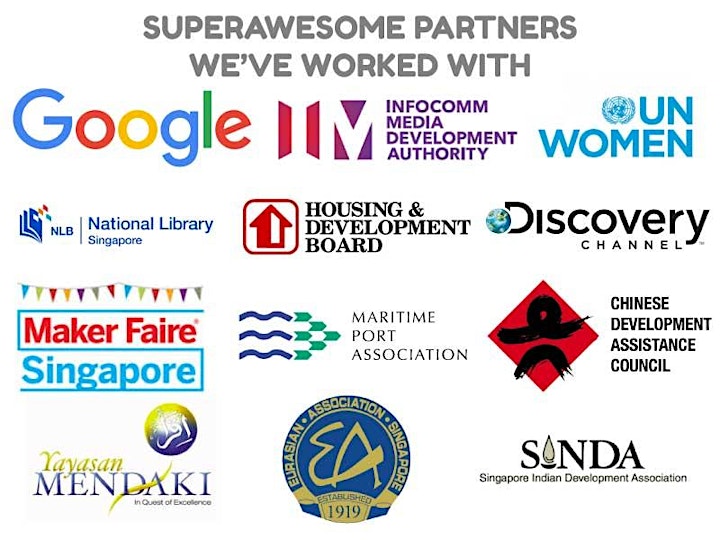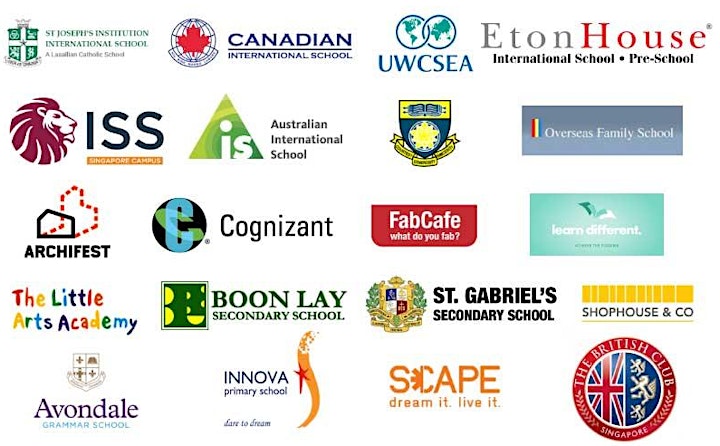 .
.
Got more questions on this course of awesomeness? Read our FAQ section below!
1. My child is new to computers and programming. Will he / she be able to follow?
A strong foundation in Scratch, by way of Start with Scratch or an equivalent 16 hour course, is a prerequisite for this course.
2. How is this course different from the 8 hour online Journeys in Scratch course, and why is it 16 hours long?
This course is not recommended for kids who have completed the online Journeys in Scratch course, as learning objectives and content overlap substantially.
The offline version of Journeys in Scratch provides students the opportunity to explore more challenging bonus exercises, expands their practice, exposes them to best practices in programming and also integrates the opportunity for students to create a personal project on Scratch and present it to their peers on the last day of class.
3. My child is younger than 7. Can he / she join?
Scratch was designed for 7-10 year olds but is used by people of all ages. Sadly, having a 6 year old in the same class as a 10 year old may not result in the best learning environment for the younger student. If your child is very keen, we can organise separate classes if there is a minimum of 3 participants. Please contact us directly to enquire.
4. I've enrolled my child, what will he/she need to bring?
We'll provide all equipment and materials, but you may want to bring a jacket and light snacks in case he/she gets hungry.
Have more questions? Visit our FAQs page here!
Still curious? Ring us at +65 3159 0980 - we'd love to chat.
Or email us: hello@saturdaykids.com
Organiser of Journeys in Scratch: Create with Code, [Ages 7-10] @ East Coast
Kids will invent the future. What if they start now?
At Saturday Kids, students don't just learn to code. They code to learn.
Kids today live, learn and play in a digital world, so it's never been more important for kids to learn digital literacy.
However, we also recognise that technology is ever changing, what's relevant today might not be so tomorrow. It's nigh impossible to teach a kid everything there is to know...
But what we can do is bring out the curiosity in kids.
With our design-based approach emphasising creation, we create an environment where there is no right answer, kids are free to explore, can put theory into practice and develop the mindset of "I can figure this out myself" instead of being spoonfed the answers.
Saturday kids learn how to learn.
If you're a firm believer that what kids learn on Saturdays is just as important as what they learn in school Monday to Friday, let's chat!
Can't find a class below that suits you? Email us at hello@saturdaykids.com
Stay informed of upcoming Saturday Kids workshops, new courses and events... sign up here