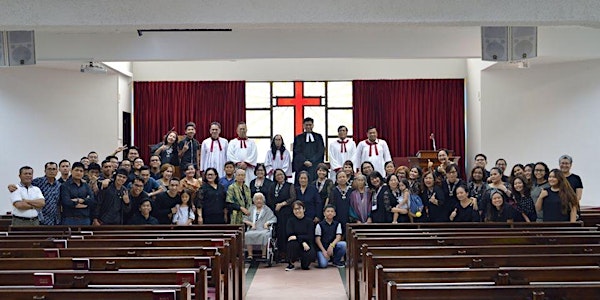 Kebaktian @ HKBP
Kebaktian bersama HKBP Singapore
When and where
Location
8 Short St 8 Short Street Singapore, 188214 Singapore
About this event
Due to Covid19, only 100 people are permitted for worship. / Disebabkan adanya Covid19, hanya 100 jemaat yang diperbolehkan masuk untuk ibadah.
Make sure to check in/out using the SafeEntry provided at the entrance of the church. / Pastikan jemaat telah check in/out dengan menggunakan SafeEntry di pintu masuk gereja.
Please keep your mask on at all times at the church premises. / Dimohon untuk memakai masker selama di gereja.
Practice social distancing (at least 1m away from other worshippers). / Dimohon untuk berjaga jarak (setidaknya 1m dari jemaat yang lain).
Communal Bibles and Hymn Books will not be provided. Do bring yours from home. / Alkitab dan buku lagu tidak disediakan sewaktu ibadah. Dimohon untuk membawa milik pribadi.