Kickoff 2017 on the WRITE Note

Friday, 10 February 2017 from 15:00 to 17:00 (Singapore Standard Time Singapore Time)
Event Details
Kickoff 2017 on the WRITE Note: Powering Business Growth with Content Marketing
Ever wished that you have an effective way to create visibility and increase mind share?
Ever wished that you have a branding tool so powerful that it can almost give you instant credibility without fail every time?
Ever feel that you have valuable experiences and expertise but lack the know-how and confidence to turn them into a book?
Ever dreamt of having the satisfaction of seeing your own work in print and in circulation, and having the opportunity to create an impact with your sharing?
There's no better time than now to plan out your content strategy for the New Year - how are you going to reach newer audiences, increase mindshare, be seen as an authortity, and get others to trust you and buy from you with ease? 
If you are ready to dominate your niche, secure your complimentary seat today to learn:
1 proven and structured process to build and communicate your personal brand

3 reasons why you must become a published author

4 challenges every aspiring author will face on the journey

6P Framework of Publishing to jumpstart your authorship journey
Who should attend
This workshop is suited for Financial Consultants, Property Agents, Professionals, Business Owners, Entrepreneurs, Speakers, Coaches, Consultants, Facilitators and Trainers.
Let's hear from our past participants...
"Engaging, experienced, masterful in pedagogy, Kok Hwa delivered way beyond my expectations from this workshop: not only did I learn what I need to do to get my book published, but I got to advance my work on it significantly. I have gained clarity and positive energy to make it happen soon."
Jean-Francois Cousin
Global Executive Coach, GREATNESS Leadership Coaching
Author of Games Changers at the Circus
"This is a must attend workshop for anyone who have or is toying with a dream of becoming an author. Great insights on the process involved, options, considerations and success factors. Kok Hwa is a great coach, publisher and in addition an authentic & honest teacher!  His knowledge of the local publishing scene, with deep awareness of Asian readers needs combined with a strong desire to bring out the best in an author through coaching conversations is the best one could ever expect in this engagement with a publisher! Congratulations and all the best Kok Hwa!!"

Jayan Warrier
Director, Singapore Centre for Positive Change


"Inspired and empowered.

This is how I feel after undergoing a two days workshop by Phoon Kok Hwa of Candid Creation Publishing. You see, I've got a book in me but I've hesitated and procrastinated for the longest time but this weekend, I invested in an authorship workshop facilitated by Kok Hwa and gained so much clarity about my intention and flow of my book.

Never once did he try to up-sell us any publishing packages but he chose to focus on putting the spotlights on us so we got clear on why we write. He also invited his past authors to share and that really lent me more courage to get my word out. Among the couple of publishing consultants in Singapore I've met, I can safely say he's one of the most authentic, knowledgeable and author-oriented publishing consultant.

Forget about those rogue "consultants" who are just out for the money when Kok Hwa's the one who's more concerned about the helping his authors fulfill their mission."

Benjamin Loh
Founder & Principal Trainer at Speaker's Flare Training & Consultancy
Author of INSPIRIT
"While I was at the workshop by Candid Creation Publishing facilitated by Phoon Kok Hwa, I reminded of Earl nightingale's diamond mine story.

Instead of talking all day by himself, He chose to make us look into "why"s. He was candid about the reality of book publishing. No single sales pitch was mentioned in 2 days. He was sincere, genuine and fully devoted to guide all of us to find answers that lie deep in ourselves.

I am honoured to be with fellow attendants. I used to live in the world where things are measured by profit and loss. Talking about things that cannot be measured made me feel silly. Within this group of people, I don't feel shy about myself talking about values, visions and possible future books."

Ellie Kim
Financial Consultant
Author of Why I Ditched My Chanel
"I would strongly encourage anyone who is considering publishing a book to first attend "So You Want To Be An Author?" workshop. The workshop had helped me change my perspective on book publishing completely. If I had not attended this workshop, I may have ended up committing to publishers who are only interested in pushing costly packages of services that many authors don't really need.

Kok Hwa is an engaging and content-rich speaker and his presentation was easy to understand. The workshop contents are really structured, practical and actionable and I find it immensely beneficial in helping me understand what needs to be done during the various stages of writing, producing, promoting, and marketing my book to make it a success. Therefore, this workshop is specially suited to all aspiring authors who wish to write and publish a book but lack the confidence and know-how.

Kok Hwa is in the business of turning dreams into reality. With his practical advice and extensive knowledge, you can't go wrong with your book project. I must say that attending "So You Want To Be An Author?" workshop has been the best investment of my time and money in my publishing journey."

Ernest Tan
Financial Consultant, Founder of Jopez Academy
Author of Raising Financially Savvy Kids



"A practical workshop to attend for anyone aspiring to be an author. Presentation are down-to-earth, giving a very realistic view of what challenges can arise when writing a book. The holistic approach taken in this workshop will add significant value to anyone writing a book for the first time."

Sim Peck Cheng
Senior Financial Consultant



About the Facilitator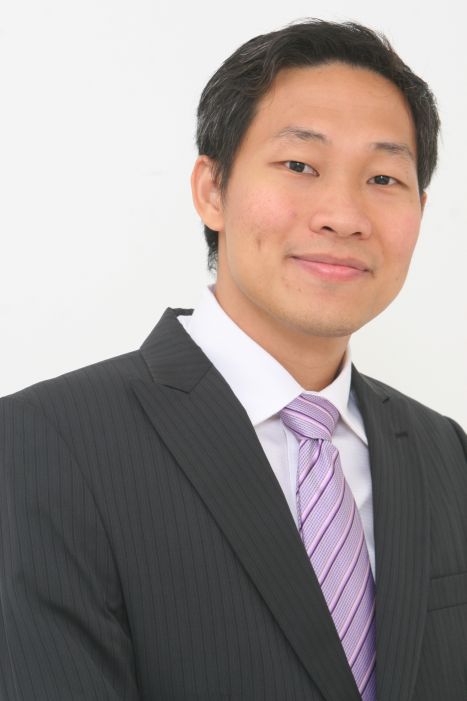 Phoon Kok Hwa is a Publisher at Candid Creation Publishing, where he has spent the last decade helping hundreds of aspiring authors to get their books written, published, distributed and marketed.
 Kok Hwa is a literary agent at heart, nurturing and extracting the potential book out of every aspiring author. He believes that there is a book in every person, just waiting to be published. It comes as no surprise that he does not even restrict himself to a particular genre as he believes that authors can come from all walks of life, and are most compelling when they are themselves, writing about a subject that is close to their hearts. Kok Hwa continues to look for the distinct voices emerging from Singapore and Asia. His hope to broaden the appeal of Singapore's published works continues to fuel his passion and creative flair for helping authors identify personally compelling narratives to drive their writing style. Apart from his personal beliefs in author expression, he also believes in a pragmatic aspect to publishing a book--personal branding--often stating that nothing produces instant credibility faster than giving away a book as a calling card.
 About the Co-Facilitator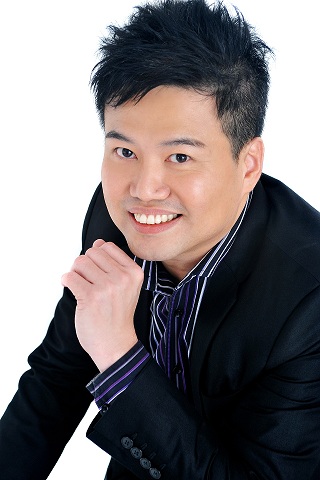 Andrew Chow is known to be pragmatic, visionary, competitive, intuitive and giving 
 While he is a successful social media and public relations strategist, entrepreneur and speaker based in Singapore, he is also the best-selling author of a highly popular series of books: Social Media 247, Public Relations 247 and Personal Branding 247
Andrew has spoken in over 15 countries within 5 years and addressed more than 20,000  people on Digital Marketing, Personal Branding, Enneagram, Public Relations and Branding 
Andrew's career of 30 years; has seen him work with an array of clients including AXA Insurance, Abbot Medical Optics, Singtel and Sony Pictures, M1, Starhub, and Sennheiser
 Andrew had more than 300 interviews and features about him or his business since 2005 from more than 40 local and regional media. 
 He is listed as the Top 10 Most Influential Speaker in Singapore in 2013 by the Singapore Business Review. He won the Spirit of Enterprise in 2008 and the Successful Entrepreneur in 2010. Before he served as the President of the Asia Professional Speakers – Singapore (APSS), he also won the coveted Spirit of Service Award from the Industry.
Contact
http://www.candidcreation.com
When & Where

M.A.D School
30 Merchant Road
#03-22 PALATINO Room
Singapore 058282
Singapore

Friday, 10 February 2017 from 15:00 to 17:00 (Singapore Standard Time Singapore Time)
Add to my calendar
Organiser
Founded in 1999, Candid Creation Publishing, is an independent English-Chinese bilingual publishing house based in Singapore.

We provide a one-stop publishing service that takes individuals and organizations from idea to market. Our objective is to lower the barriers to getting published and to make professional publishing accessible to all and with a personal touch.
In contrast to self-publishing services, every book by Candid Creation is carefully curated by experienced professionals to ensure all titles meet the highest quality standard. Our professional services include consultancy, coaching, conceptualization, planning, project management, writing, translation, copyediting, design, illustration, typesetting, proof-reading, printing,  ebook publishing, distribution, sales and marketing.

We have built a reputation of being the publisher of choice for many renowned personalities and esteemed organizations, an honour made even more special as this was made possible through personal recommendations from the satisfied clients we have served.

We are book publishers who do not restrict ourselves to any particular genre of books but instead seek to understand the needs of our authors in order to extract and express their voice through their books. We have helped hundreds of authors from the age of 12 to 80 to publish their books in both print (pbook) and digital formats (ebook). To date, we have published over 250 titles in a wide variety of genres that include categories such as: arts, autobiographies, children's books, critical prose, finance, humanities, literature, medical, music, personality profiles and self-improvement; among many others.

Candid Creation Publishing is proud to be a member of the Singapore Book Publishers Association.