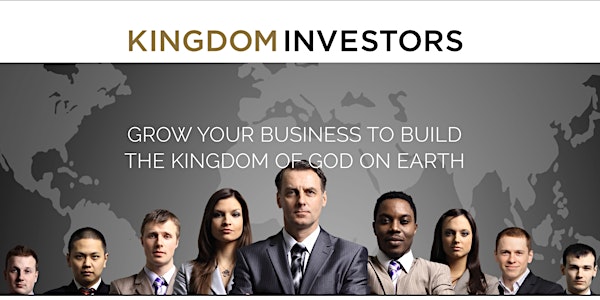 Kingdom Investors Kuala Lumpur Monthly Chapter ZOOM Meeting - June 2021
Kingdom Investors, a Unique Marketplace Ministry.
About this event
KI teachings are heard in USA, Canada, Malaysia, Singapore, Lebanon, United Arab Emirates, Indonesia, Thailand, Fiji, Samoa, Mauritius, Spain, Germany, Switzerland, Ukraine, South America, Central America, South Korea, and Australia.
The Vision of KI is to activate Christian men and women in the marketplace, encouraging them to engage in their Kingdom assignments, and teaching them to attract the favour of God so that they can multiply their businesses beyond their natural capacities to fund their local churches and influence the transformation of the marketplace into the world's first Sheep Nation (Matt 25).
The Objective of KI is to bring the Kingdom of God into the earth and create "Sheep Nations" from "Goat Nations" via the transformation of the marketplace. The objective is to reach tipping points for change in the marketplaces of the cities, which in turn causes entire nations to change.
Agenda:
9.30am: Open Networking
9.45am: Prayer
9.50am: Session 1
11.00am: Break
11.05am: Session 2
12.15pm: Announcements & Upcoming Events
12.30pm: Close
**We will start and end on time, so kindly be punctual.
Dress code: Smart / Business Casual.
***For Non-Muslim only