Description
Keeping It Fresh: Running Unique, One-of-a-Kind Businesses
LadyBoss Networking Night & Panel Discussion
Details: Thursday, July 13, 2017
Time: 6:30pm to 9pm
Venue: Lattice 80, #08-01, Robinson Road, Singapore 068898
Cost: $40 (Early Bird Price, limited to first 30 tickets), $49 (Standard Ticket)
Price includes 1 x drink and dinner, if you have special dietary requirements, contact editor@ladyboss.asia for advice.
*Please note that LadyBoss events are prone to SELLING OUT! Register early to avoid disappointment. Please register online as we do not accept walk-ins due to limited seats available.
ABOUT THIS PANEL DISCUSSION
Being an entrepreneur is challenging enough, what if the business you are starting is so unique that it has never been done before in Singapore? How do you convince people about a business idea that is so radical it challenges the norms and assumptions of the industry?
In this special panel discussion, we hear from Rhonda Wong on how she intends to disrupt the HDB property market with Ohmyhome, Jasmine Yong, on starting the first and only sugaring studio in Singapore where other hair removal techniques are more prominent, and last but not least Anthea Ong on creating Singapore's first and only silent traveling teabar.
PANELISTS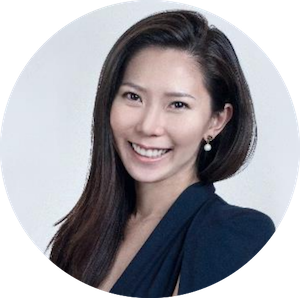 Rhonda Wong, CEO of Ohmyhome
Rhonda Wong is the co-founder of Ohmyhome and serves as the Chief Executive Officer since its founding in 2015. Rhonda's know-how in the real estate sector brought to light the various issues home seekers face. Responsible for the overall management of the startup, Rhonda sets the culture of Ohmyhome revolving around empowering the HDB community to take care of their housing decisions by offering an honest, easy and free platform for HDB leases and resale transaction. Hence, she believes that a love for the local community is key to being part of the Ohmyhome team.
Rhonda's personal real estate investments prompted her to join Savills as a salesperson in which she was quickly the best newcomer and was promoted to sales director within a year. Rhonda started consulting for developers in 2013 and subsequently founded Anthill Realtors, a real estate agency at the age of 29 in 2014. Headquartered in Singapore, Anthill Realtors' forte in sourcing investment grade properties from within and abroad with a one of a kind concierge service is guided by the one belief that if you take care of your clients, your business will take care of itself.
Competent in English and Chinese, Rhonda is often invited to give talks in schools and women empowering events. In March 2017, Rhonda was recognized as Women Icon at the Inaugural Women Icons Summit & Awards. She received the award for her entrepreneurial spirit and efforts to add value to the local HDB market.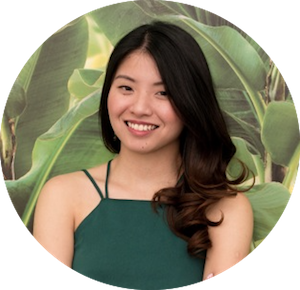 Jasmine Yong, Founder of Sugar(ed)
Founder and director of Singapore's first and only body sugaring studio, Jasmine Yong built Sugar(ed) from the ground up, in a city that hadn't previously heard of the ancient hair removal technique. Shortly after completing 3 years as a Singapore Airlines stewardess, she moved to Seattle, discovered sugaring and hasn't looked back since. After moving home to Singapore, she began providing sugaring services from home, slowly building clientele, and eventually expanded to her first brick-and-mortar space, increasing her client base by five in less than a year. "Starting out small and taking the time to build my business and create awareness about sugaring is what led me to where I am today, and I could not be happier".
Sugar(ed) takes a green approach to skincare and places strong emphasis on (ed)ucating clients on the benefits of sugaring and on ultimately making room for a more natural lifestyle at home. Jasmine is also a certified practitioner and educator in sugaring, and personally trains each of the sugarists in her all-girl team. She sees value in sharing her knowledge with them and in fostering a "sisterly" environment in-studio where all members can share tips, advise and new finds that all contribute to Sugar(ed)'s signature "sweetness".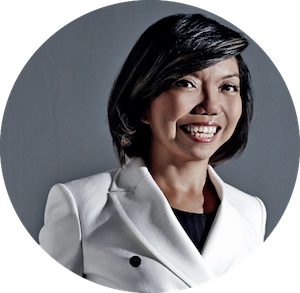 Anthea Ong, Founder of Hush TeaBar
Anthea's mantra is 'Why start a business when you can start a movement, or two? She started Singapore's first travelling silent teabar, Hush to bring the disparate worlds of hearing and the deaf together. Focusing on human-centered design, Hush opens up discourse on physical disability and encourages busy executives to pause and connect with themselves, and the community around them.
Aside from Hush, Anthea is also the founder of other social movements/projects including Playground of Joy, Tree of the Year Singapore, Project Yoga-on-Wheels, Anagami Wellness and still incubating The GoodFood Org.
A certified life/executive coach, yoga instructor and microfinance trainer, Anthea continues to be enthralled by the expanse of our planet, often embarking on solo travels to exotic lands around the world. Some of her intrepid travels include: Base Camp Mt Everest (Tibet), The Amazon (Peru), Siberia (Russia), Mt Sinai/Sinai Deserts (Egypt), Central Lut desert (Iran), Tikal (Guatemala) and many more. Like a true social innovator, she cherishes the stumbles and falls that she's been gifted with in her life so far - without which she would never have the opportunities to discover her strengths and realise her potential.
MODERATED BY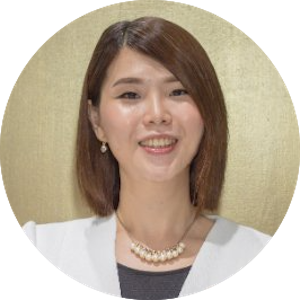 Jackie Yeo, Founder and Managing Director of LadyBoss Asia
Jackie Yeo is the Founder and Managing Director LadyBoss Asia as well as Managing Director of Amber Creative.
Jackie wears multiple hats, as a writer to compose stories of successful women in business, as a digital marketer who focuses on helping clients build their online presence, generate leads and a techie who handles the marketing automation, social media, web development and business model behind LadyBoss.
Jackie is also a strong advocate of women's rights and is keen to promote entrepreneurship among women. Outside of work, she's a self-professed foodie and an avid dancer.
ORGANISED BY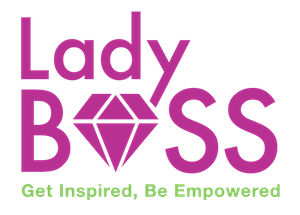 SPONSORSHIP AND BRANDING OPPORTUNITIES
Interested in partnering with LadyBoss or having your brand showcased at this event? For sponsorship opportunities, contact Melissa at Melissa@ladyboss.asia.
FREQUENTLY ASKED QUESTIONS
How can I contact the organizer with any questions?
If you have any questions, please don't hesitate to drop us an email at editor@ladyboss.asia
WHAT'S THE REFUND POLICY?
If you are unable to make it to the event, don't worry! You will be able to defer your ticket to our next event. We do not offer refunds. Just let us know in advance and we will help you reserve a spot in the next event.