Launch Party: Redeeming God's Original Design of Man with Technology
Location
360 Dunearn Rd
360 Dunearn Road
Singapore, Singapore 299552
Singapore
Sales Have Ended
Registrations are closed
What Happened to God's Original Design of Man And How We're Using Technology to Redeem This Gap.
About this event
"We're All Fearfully and Wonderfully Made... Except Him, He's A Little Weird."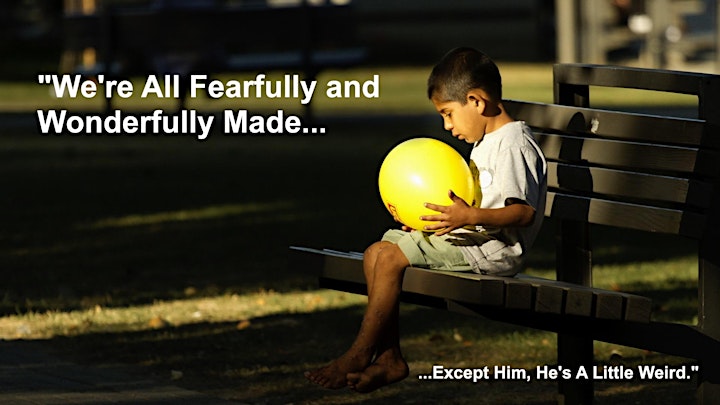 "How Do You Define An Individual's Worth?"
When I asked you that question - what came to mind?
For some, maybe it's our income and net worth.
While for others, maybe it's their job positions and their titles.
Have you ever wondered if all these are really representative of who we really are?
Being so caught up with what society says about us, we fail to recognize how unique each of us really are.
"Lost Identity, Untapped Potential, Depression" - 3 Out of 1001 Problems
Think about what this does to Man.
We try to live somebody else's life.
We realize that we can never 'be that person' and then we start devaluing ourselves because we are 'not good enough.'
Is this what God intended Mankind to be?
We Believe ALL Are Fearfully and Wonderfully Made by God - No Exceptions!
We believe that everybody has a God-given destiny.
We believe that everybody has high potential and that no one is of "low intelligence".
And this is why we're stepping up.

SHINE Wants To Restore This By Re-Inventing Education At The Pre-School Level Because...
we believe that's the best place to affect change and shape future generations.
Imagine a future where human identities and values are restored.
How beautiful would the world be then?
God will be pleased.
One thing you must understand before you continue reading is that...
We are neither in the business of education nor tech.
We are in the business of human redemption.
Because pre-school education is really only the first mountain we are climbing.
There are probably 1000 other mountains after.
Is it going to be easy? No.
Is it going to be short? Definitely no.
But with a whole lot of faith, we're 100% committed to this and we cannot wait to see how God will work through us.
And if this sounds exciting, we have good news!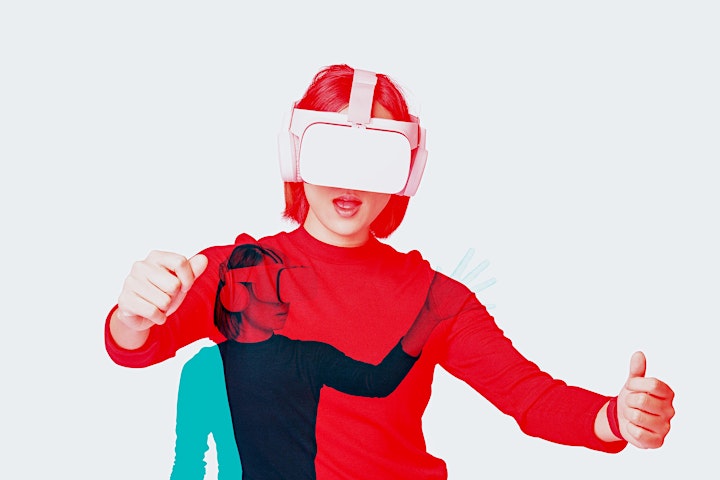 We're Inviting YOU To Be Part Of It!
On 21 May 2022, Saturday, 2.30pm - 4.30pm, we are holding our first-ever launch party!
This launch party will be perfect for you if...
You are curious to see what SHINE is about and how God is working through us... and possibly learn how you can contribute
Want to serve in a Christian startup and you want to learn how from our team members at SHINE
Interested in tech and/or education for God
Want to network with other like-minded people
A potential investor or team member possibly looking to be part of SHINE's journey
Location: 360 Dunearn Rd, Singapore 299552
Date/Time: 21 May 2022, Saturday, 2.30pm - 4.30pm (Please arrive 30minutes earlier for registration)
The Best Way To Spend 2 Hours On Saturday (Refreshments Provided!)
Apart from the networking and refreshments, here's a glimpse of what you stand to take away from this session!
1. How are we using the Metaverse to carry out our redemptive mission? (Hands-on demo included!)
2. Learn from our team members how they are serving God using their talents in SHINE! (Secret: Most of us are only in our 20s!)
3. Where is SHINE headed? (HINT: Our Edtech is only just the start)
4. How are we applying redemptive frameworks both internally and ON the business?
5. Meet like-minded people who are hungry to serve God in the marketplace (investors, founders, and many more!)
Seats Are Very Limited - We Can Only Host 50-60 Pax
Due to the physical limitations of the space we have booked, we are only available to accommodate 50-60 pax.
So if you have been invited by a friend, we highly recommend you to immediately secure yourself a FREE ticket by clicking on the button below as registration is on a first-come-first-served basis.
Also, no recordings will be provided so make sure to be present if you do register!