About this Event
Violence is rampant in this world, especially among women where, according to the statistic by World Bank, 35% of women worldwide have experienced either physical and/or sexual intimate partner violence or non-partner sexual violence.
In this episode, we will continue with our #RESTORE series with our guest, Ms Claire McFarlane, founder of Footsteps to Inspire. She started the initiative to peacefully end sexual violence by connecting with communities, organisations, government services and survivors through the sharing of her story as a sexual violence survivor. She will be sharing with us about her journey towards restoration and advocacy of the issue of sexual violence.
Benny Bong, a founding member of Society Against Family Violence and the Director of The Family Therapist with more than 35 years of counselling experience, will be joining us to share insights on surviving violence together with our host Kek Seow Ling (Principal Social Worker at LCCS).
*Warning: this important conversation includes discussion of Claire's story which includes the topics of sexual assault and violence. If you anticipate any one of these topics to be too triggering for you to hear about and effectively process on your own, we recommend you choose not to listen.
- About the REALink! -
Centered around connectedness, REALink! is a platform where we engage in real conversations with different individuals on what matters. In each series, we will be exploring the theme of connection in the different areas of concerns with our guests! We will be airing two conversations on a weekly basis till 17 October 2020.
Support our works and REALink! by donating to us through https://www.giving.sg/lutheran-community-care-services-limited/realinklccs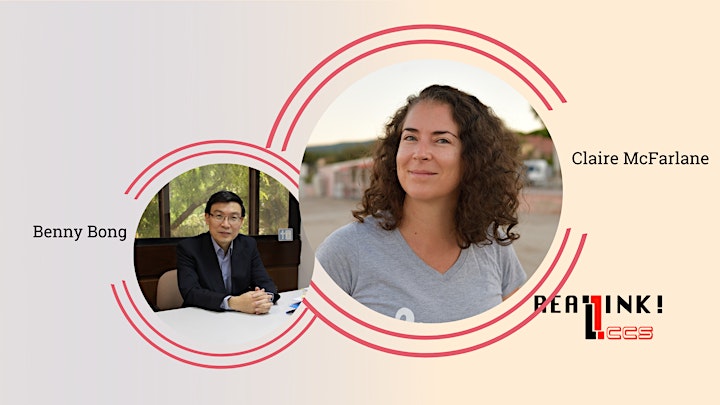 - About our guests -
Claire McFarlane is a South-African born Australian and founder of Footsteps To Inspire. She is a global changemaker, Ambassador for Peace and currently on a mission to run 16 kilometres of beach in every country of the world (230 countries) to support survivors of sexual violence. It is a world first, both as an expedition and social cause. Claire knows how hard it is to be a survivor because she is one. In 1999, Claire was brutally raped and left for dead on the streets of Paris. What followed was a long struggle through the French justice system that only came to an end in October 2015. The ordeal lasted 16 years. Through peaceful outreach and sharing her own personal story, Claire is fast becoming a voice of hope and inspiration to many around the world.More info: https://www.instagram.com/footstepstoinspire/
Mr Benny Bong is an experienced therapist with 30 years of counselling practice, and the President of Society Against Family Violence (SAFV).