About this Event
According to the Department of Statistics , 12% of households in Singapore do not earn enough to meet basic consumption needs.
In this episode, we will continue with our #COLLABORATE series and explore the issue of families in poverty with our guest, Prof Paul Ananth Tambyah. Our host Nigel (manager of the Community team at LCCS) will be discussing with Prof Paul Tambyah about his perspectives on breaking the poverty cycle in Singapore. We will be exploring areas such as assets building, creating opportunities to promote social mobility and structural issues of poverty in Singapore.
- About REALink! -
Centered around connectedness, REALink! is a platform where we engage in real conversations with different individuals on what matters. In each series, we will be exploring the theme of connection in the different areas of concerns with our guests! We will be airing two conversations on a weekly basis till 17 October 2020.
Support our works and REALink! by donating to us through https://www.giving.sg/lutheran-community-care-services-limited/realinklccs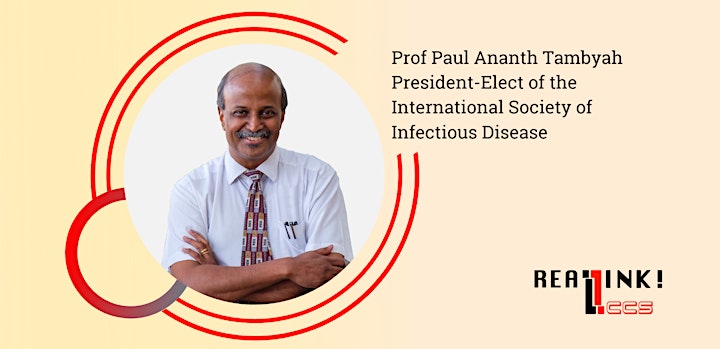 - About our guest -
Dr Paul Ananth Tambyah is a Singaporean infectious diseases physician and Professor at NUS. He is also active in civil society and is currently a Board Member of the Asia Evangelistic Fellowship, Chair of the Nominations Committee of the Lutheran Church in Singapore and also Chairman of the Singapore Democratic Party and President of the Asia Pacific Society of Clinical Microbiology and Infection. He enjoys interacting with young people of all ages and feels very strongly about social justice issues.