Leadership 4.0: Enable Greatness in Your Team powered by The 4 Essential Ro...
Description
A FRAMEWORK FOR SUCCESS FOR LEADERS EVERYWHERE
The world is changing at an unprecedented pace. Every day leaders are making countless decisions and facing
problems they've never encountered before. What worked yesterday can change overnight. The speed is
relentless, the stakes are high, but the rewards are great for those who can lead a team to consistently achieve
extraordinary results. So how can leaders stay ahead of the curve and differentiate themselves and their teams
when so much is changing so quickly?
MEET THE 4 ESSENTIAL ROLES OF LEADERSHIP
Even in the most turbulent times, there are four roles leaders play that are highly predictive of success. We call them essential, because as leaders consciously lead themselves and their teams in alignment with these roles, they lay the foundation for effective leadership.
The 4 Essential Roles are:
1. Inspire Trust:
Be the credible leader others choose to follow—one with both character and competence.
2. Create Vision:
Clearly define where your team is going and how they are going to get there.
3. Execute Strategy:
Consistently achieve results with and through others using disciplined processes.
4. Coach Potential:
Unleash the ability of each person on your team to improve performance, solve problems, and grow their careers.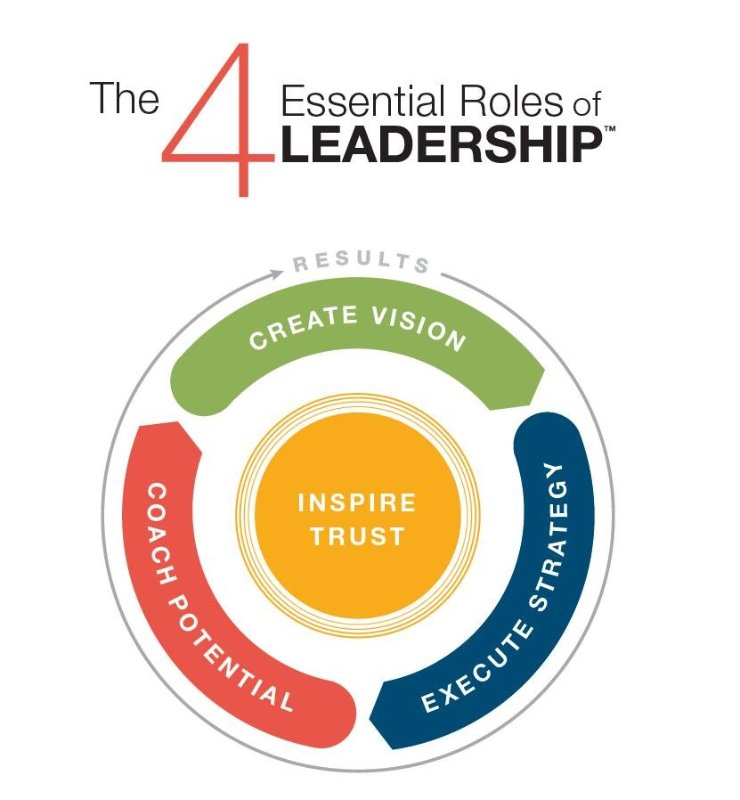 FAQs
What's the refund policy?
2 weeks before Day 1 of Program – 25% of program fee chargeable

7 days or less to Day 1 of Program – 50% of program fee chargeable

No Show – 100% of program fee chargeable
For enquiries, please contact us at 6819 9400 or email to info@franklincovey.com.sg
Organiser of Leadership 4.0: Enable Greatness in Your Team powered by The 4 Essential Roles of LEADERSHIP™
FranklinCovey is a global company specializing in performance improvement. We help organizations achieve results that require a change in human behavior and enable greatness in people and organizations.
FranklinCovey clients have included 90 percent of the Fortune 100, more than 75 percent of the Fortune 500, thousands of small and mid-sized businesses, as well as numerous government entities and educational institutions.